26 bridges
In 2016 I have decided to do a mini-project on Saskatoon's bridges.  I'm aiming for 26 unique shots of the 7 main bridges in town.  One final photo per outing.
#1/26 is a view of the old traffic bridge, one day before two sections were demolished with explosive charges.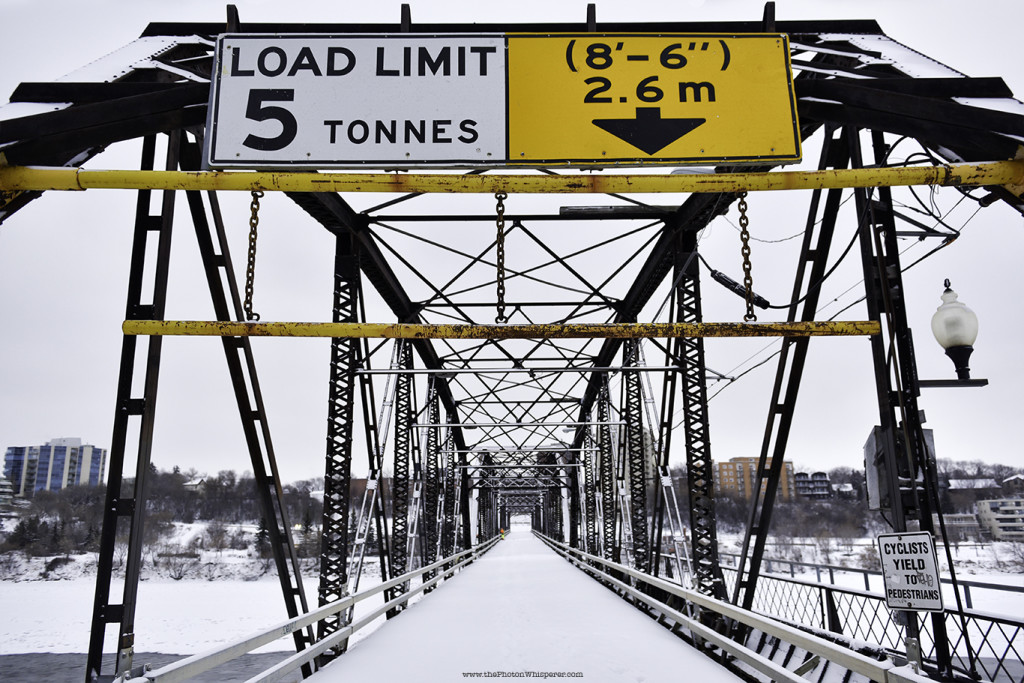 ———
#2/26 is a view along the supporting structures of the old rail bridge, showing a couple of it's inhabitants just hanging out.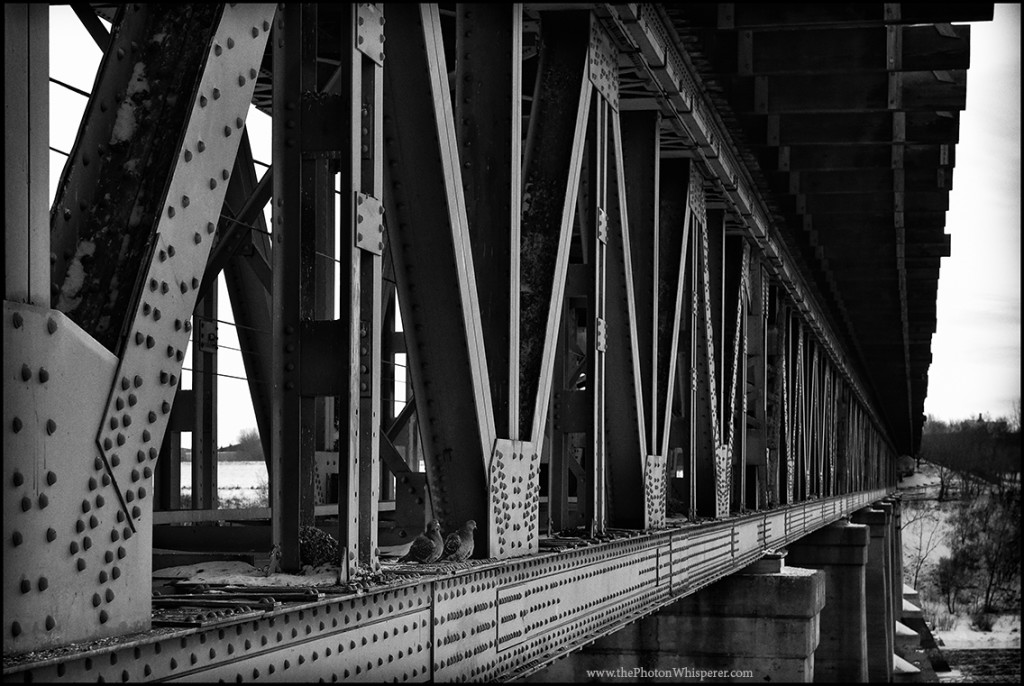 ———-
#3/26 was a shot that I was unsure how to handle.  The Senator Sid Buckwold bridge on Idylwyld bridge is rather boring and utilitarian in it's design.  My goal here was to find an interesting angle, which I did from underneath.  Eva provided a point of interest to the photo as she is watching many of the birds that make this bridge home.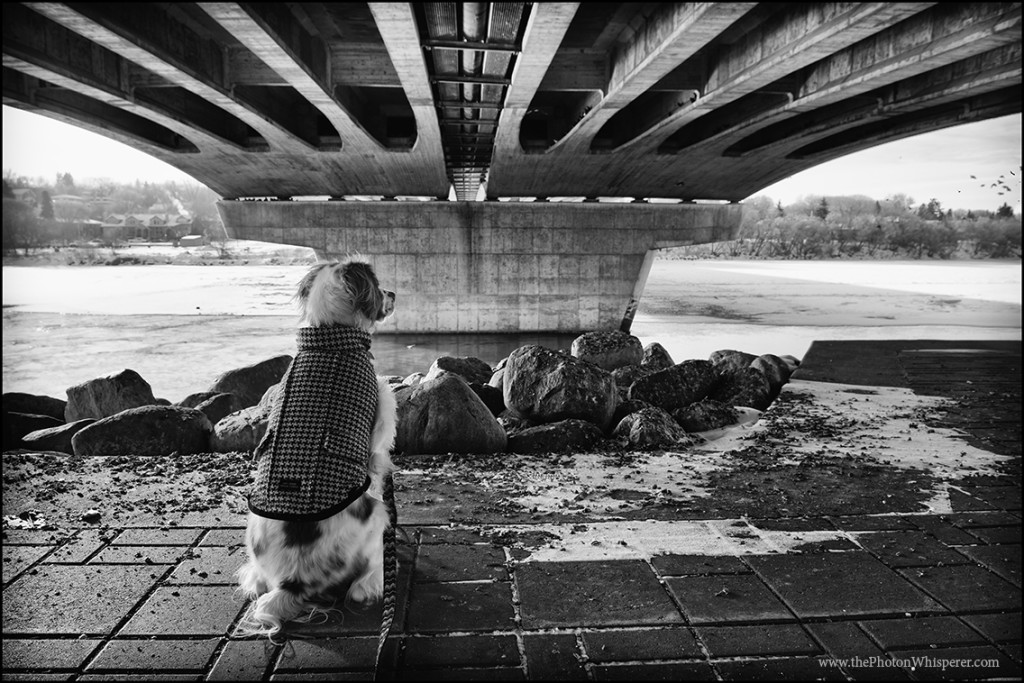 ———-
#4/26 is a bit of a sad but dynamic one, showing demolition of one of the traffic bridge spans.  It was a chilly morning and I brought the kids along with me to see the detonation.  The sound and physical shock waves were more impressive than the photo itself.  As much as I will miss this landmark, it was sure interesting to witness the changing of history with it's demolition.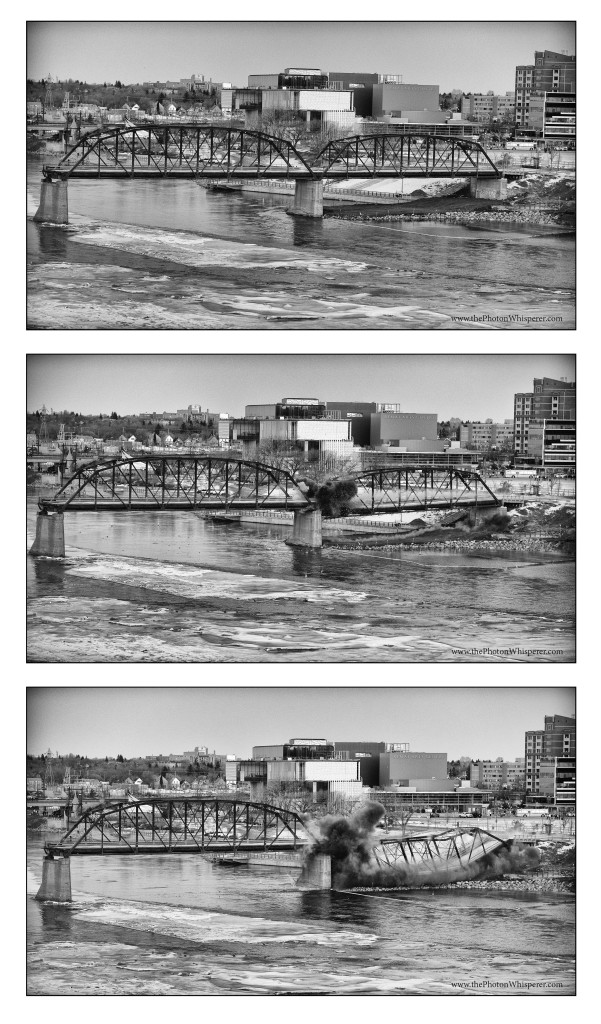 ———-
#5/26 is a departure from full scale into the world of Lego.  A Lego couple hanging out on Andre Lalonde's model of the traffic bridge.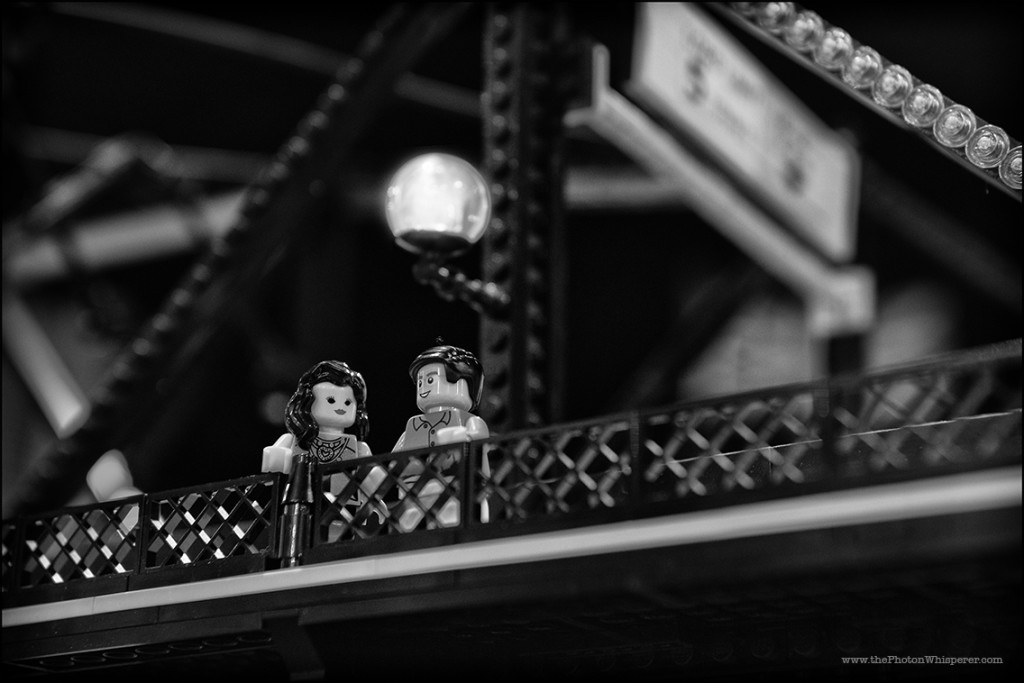 ———
#6/26 was a visit to the CPR rail bridge.  Shot from river level by the fishing platform.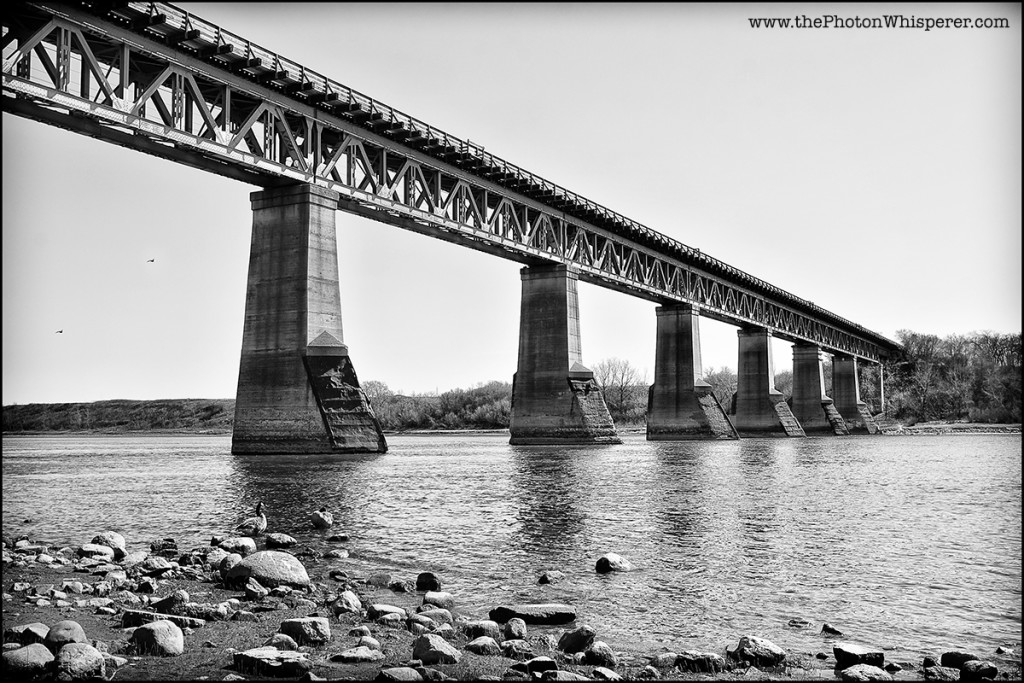 ———-
#7/26 was a photo of the section of the old Grand Trunk rail bridge on the south end of the city.  This is the only section where the truss is on the top.  A little high contrast black and white in this photo.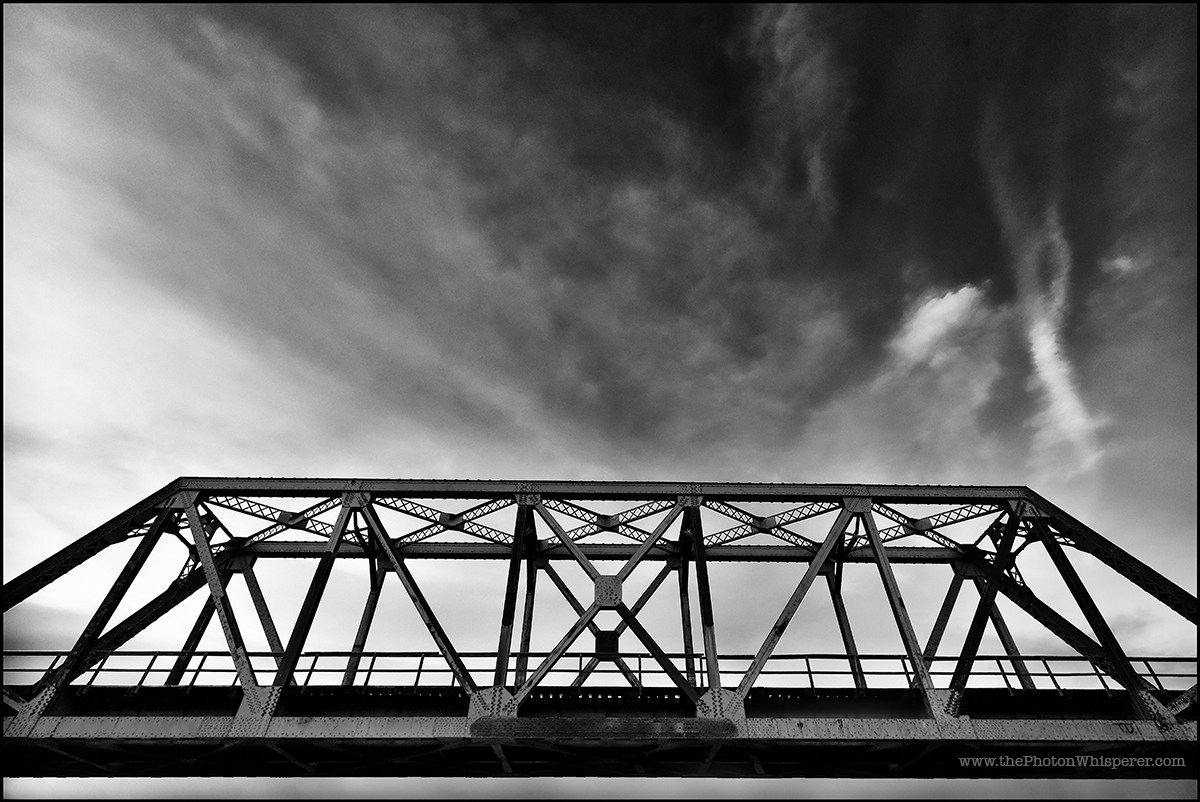 ———-
#8 was a trip to the Circle Drive north bridge.   A low vantage point combined with sun flare and sienna colour tinting to play with the lines of the bridge and walkway.