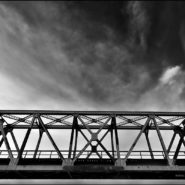 26 Bridges – Circle drive south and the Grand Trunk Rail bridge
I made it out for another photo shoot on the self-imposed 26 bridges project.  This time it was to the circle drive south bridge and the old Grand Trunk rail bridges.  My goal was a sunset photo of both of the bridges, but the sunset was a little less than spectacular.  So I spent more time wandering and grabbing several different types of photos.
This was the shot I originally had in mind.  The train was on the bridge when I arrived and I love the red cars, not to mention the fact that they are PotashCorp train cars for a Saskatchewan photo.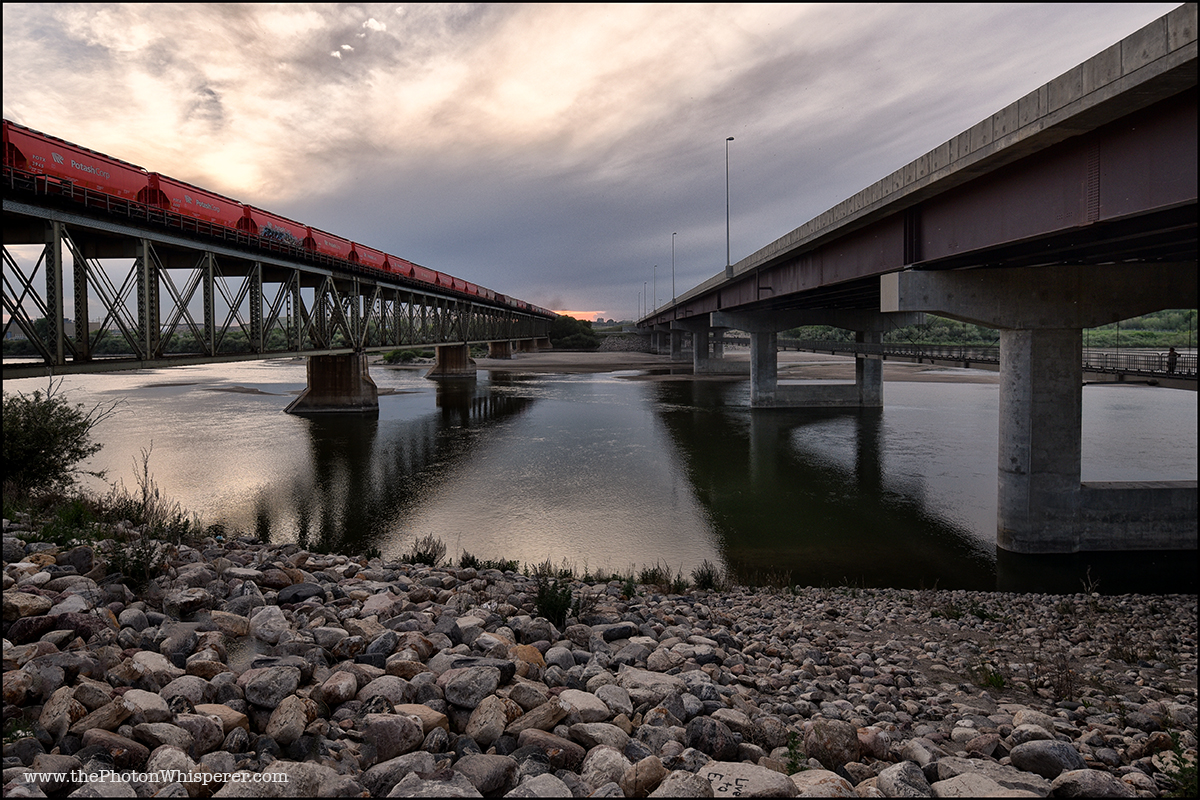 The second photo had symmetry in mind – taken from the walkway under the circle drive south bridge.  Concentrating on symmetry of the middle section.  I didn't realize it at the time, but it is quite cool how the buildings in the background lined up as if they're built in the bridge.  I think I'll revisit this one in the winter.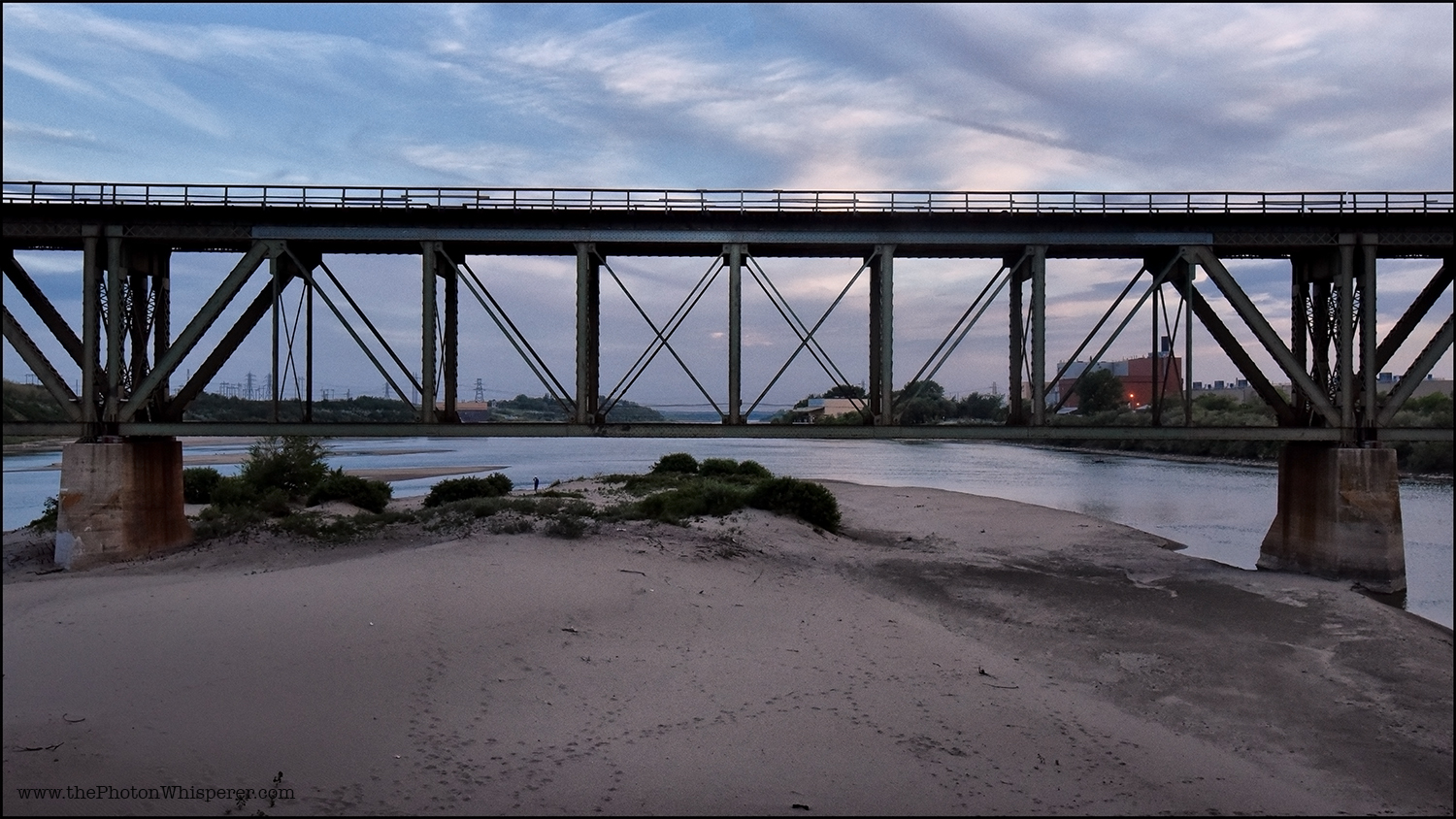 Another shot focusing on symmetry was on the walkway below the bridge.  Making the lines trail off into the distance.  Although I had imagined processing this into black and white, I think the tones work better in colour.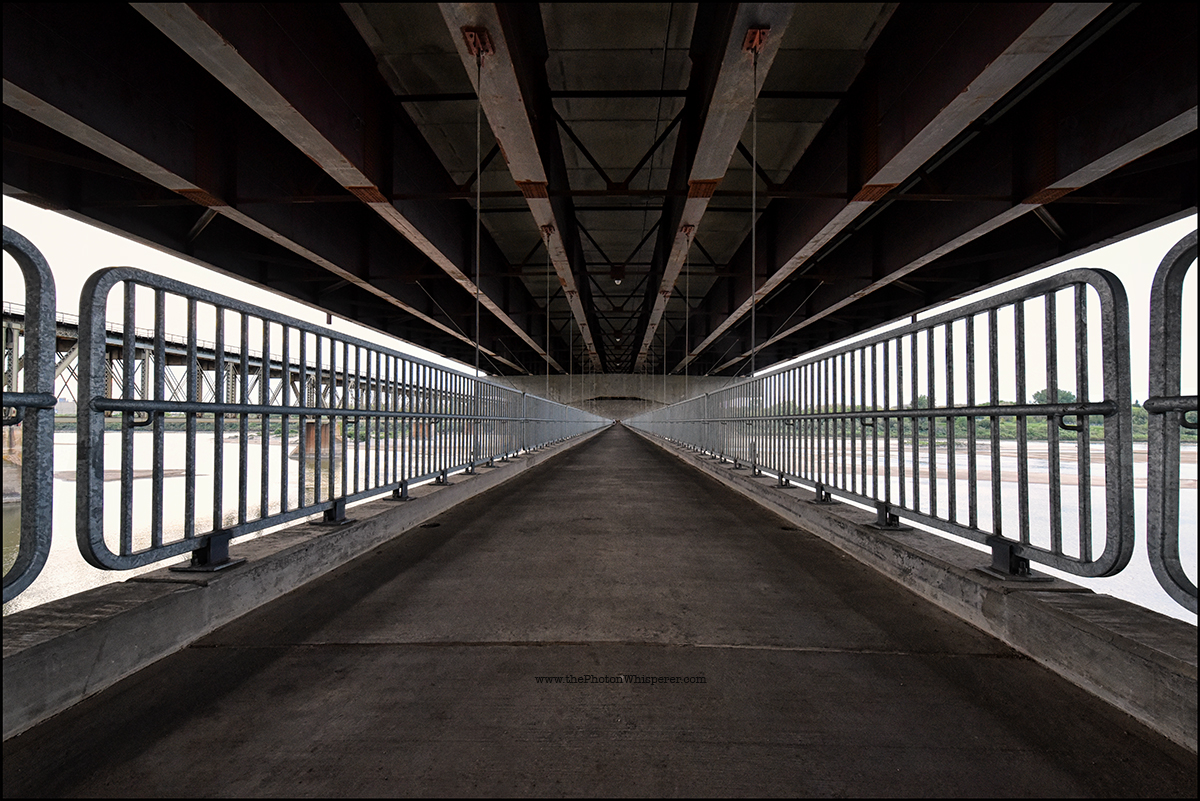 Playing with the lines a bit more from the east side of the river.  Shot along the supports for the old Grand Trunk rail bridge.  I will be revisiting this one later in the project.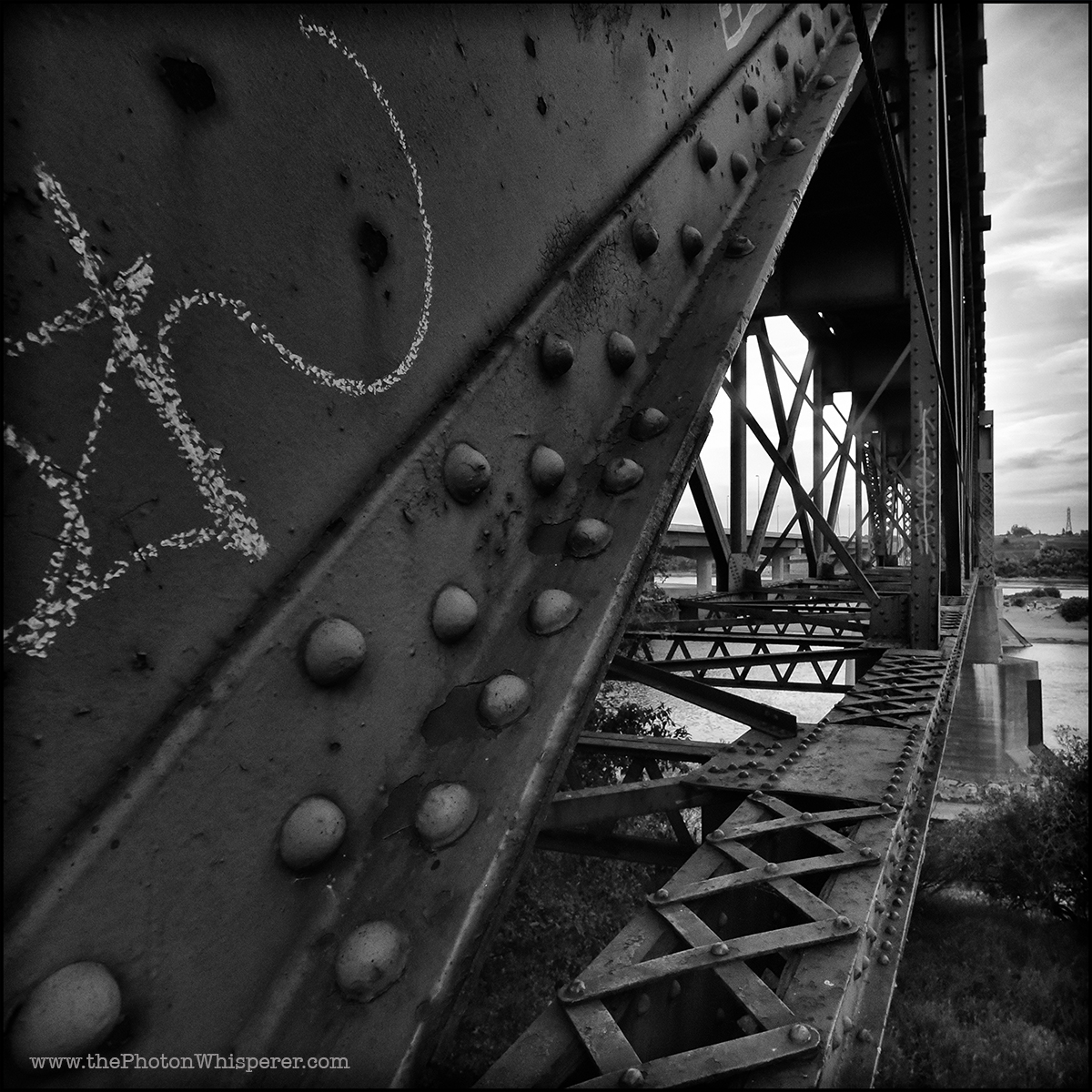 My last shot of the evening was this one focusing on the one section of the grand trunk rail bridge where the truss is on the top.  I played with symmetry, and wanted to show sky above to give it a feeling of space.  I like how it turned out being a combination of grace and strength.  I initially processed it in colours to down-play the 'masculinity' of the shot a bit.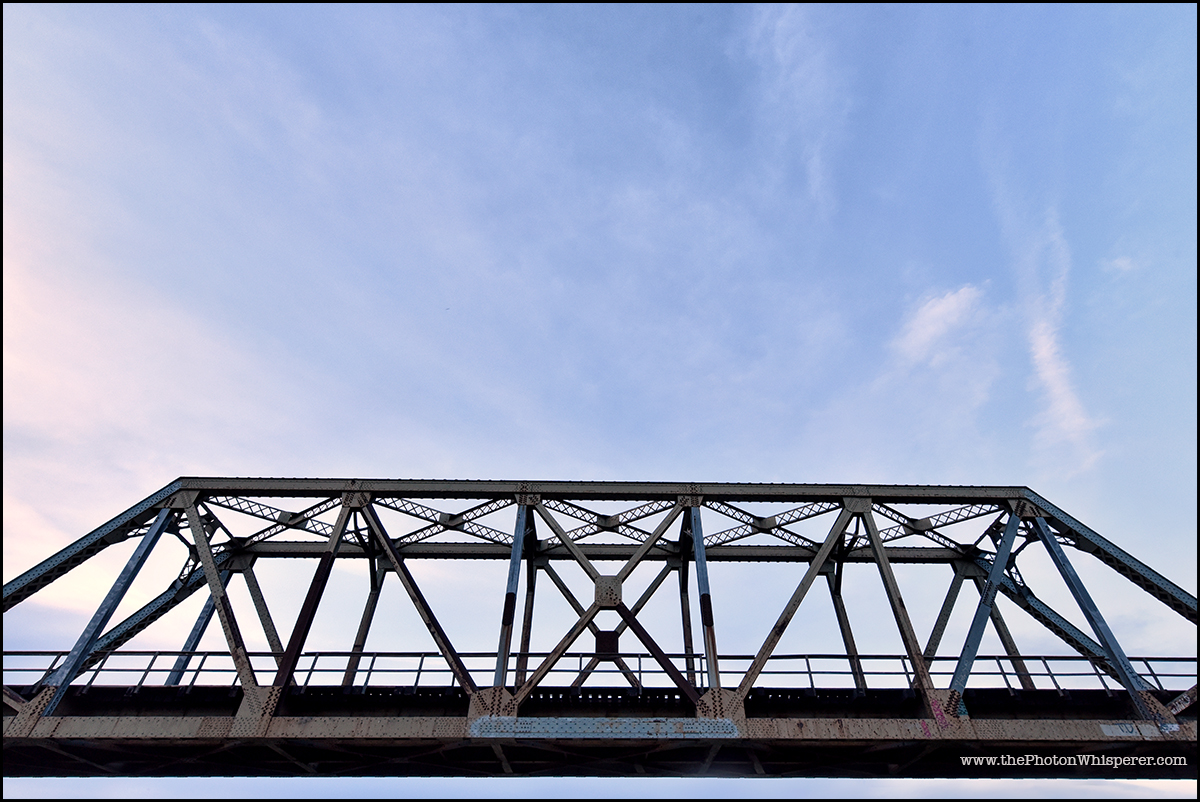 One of my flickr friends suggested going more dramatic in black and white.  I think she was right, and this reprocessing makes it in as my final selection for shot #7 in the series.