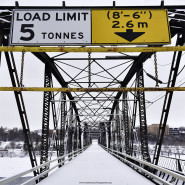 26 bridges – load limit
In 2016 I have decided to do a mini-project on Saskatoon's bridges.  I'm aiming for 26 unique shots of the 7 main bridges in town.  One final photo per outing.
The first photo was taken one day before there was demolition on the old traffic bridge.  Originally a 5 span bridge, one was taken down previously, and two spans were set for demolition in early January.  I did combine this outing with Eva's 52 week project – with the runner-up bridge image being of her and the bridge in the background.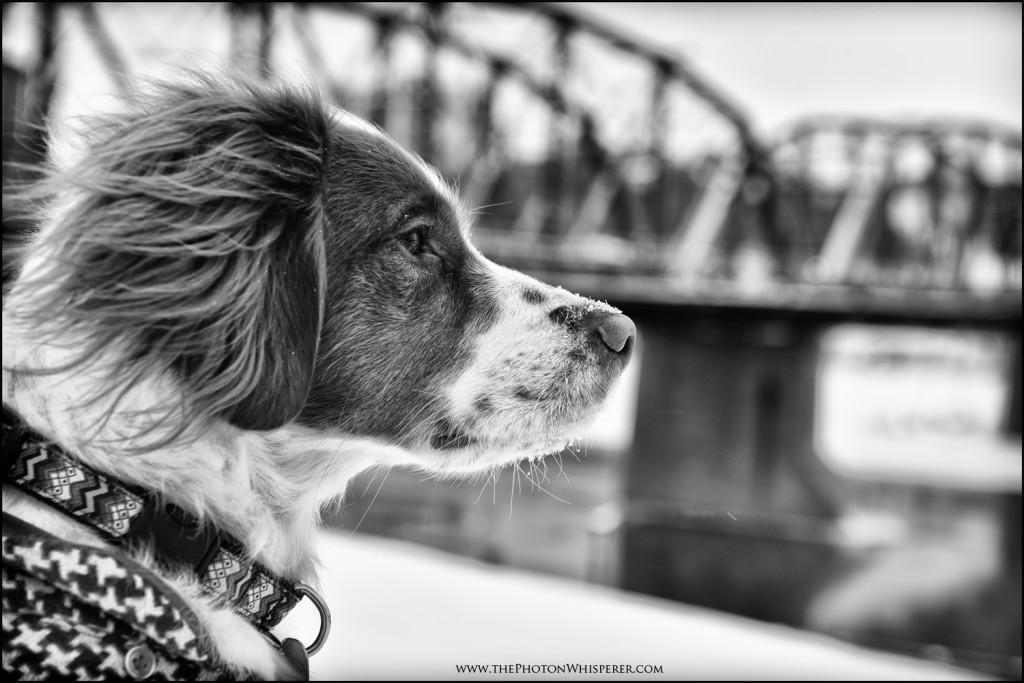 My final selection was this cold snowy picture of the load limit sign on the bridge, with a demolition worker barely visible in orange part way down the bridge.