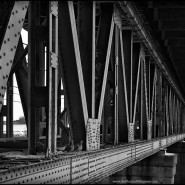 26 bridges "rail bridge birds"
The second photo outing of my bridges project yielded four photos that I was quite happy with.  I combined this outing with a compositional goal of using triangles in the photos.  The bridge that I focused on was the old CPR rail bridge.
The first photo here is "birds in conversation", a view from the top of the bridge along the rail tracks.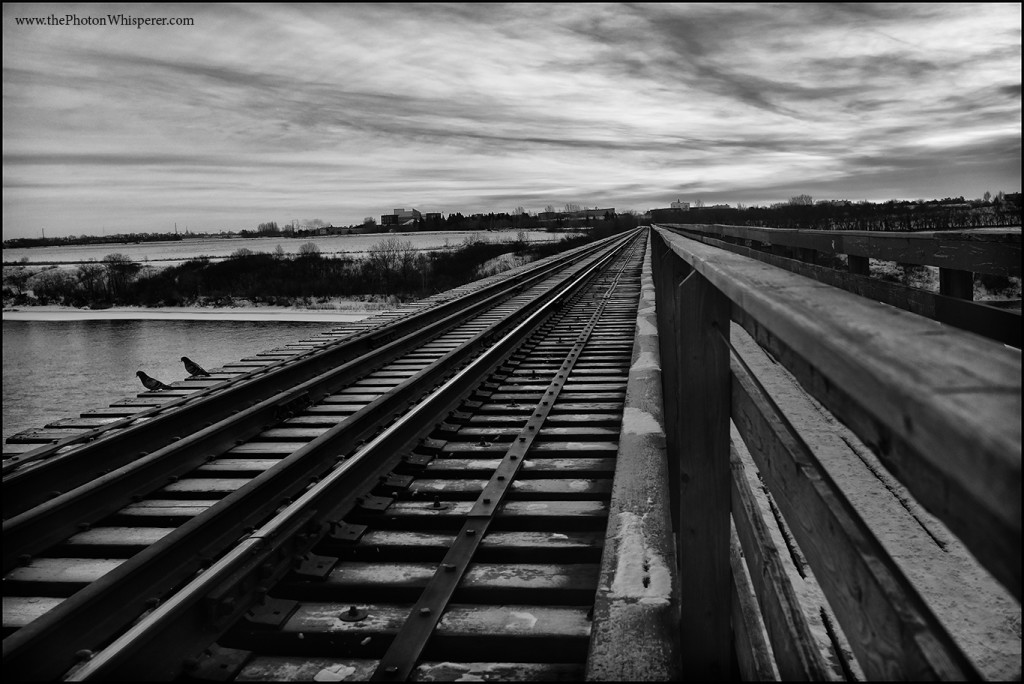 The second photo "the usual suspects" shows a grouping of birds pigeons planning their next move – likely something to do with food or tagging cars.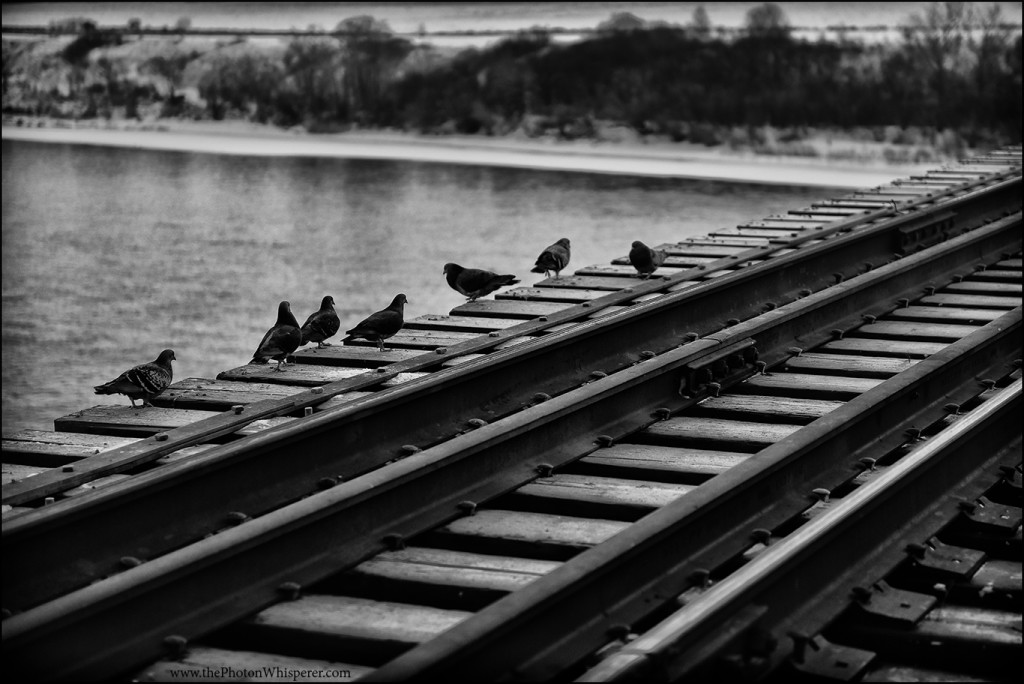 The third photo "rail bridge bird house" I quite like the composition – but the solitary bird adds little to the picture and there is a little too much out of focus foreground for my taste.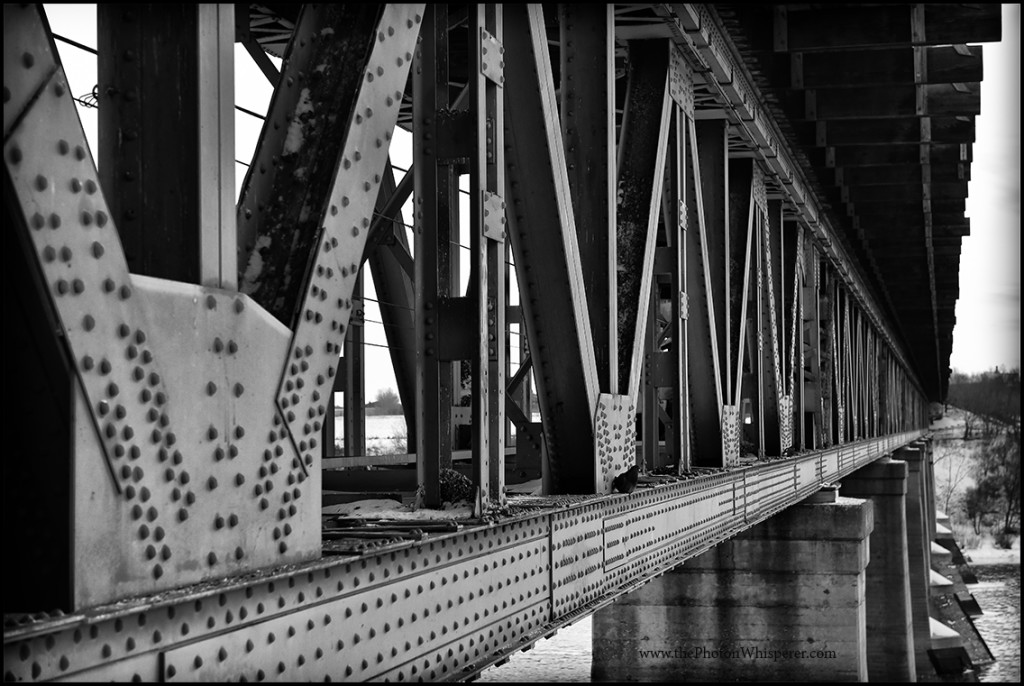 My favourite photo from the outing – and final selection for the project is "rail bridge birds".  I really like the composition here, and think that the pigeon couple adds a bit more story to the image.