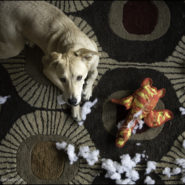 Agnes' Project – September and October – Rescue Puppy
Agnes has continued to adjust and fit in in our house.  Her two September photos are simple ones of her lounging in the kitchen.  Sometimes I think that all of her personality is in her ears and eyes. Than I think about all of the odd things that she does and realize that I'm wrong.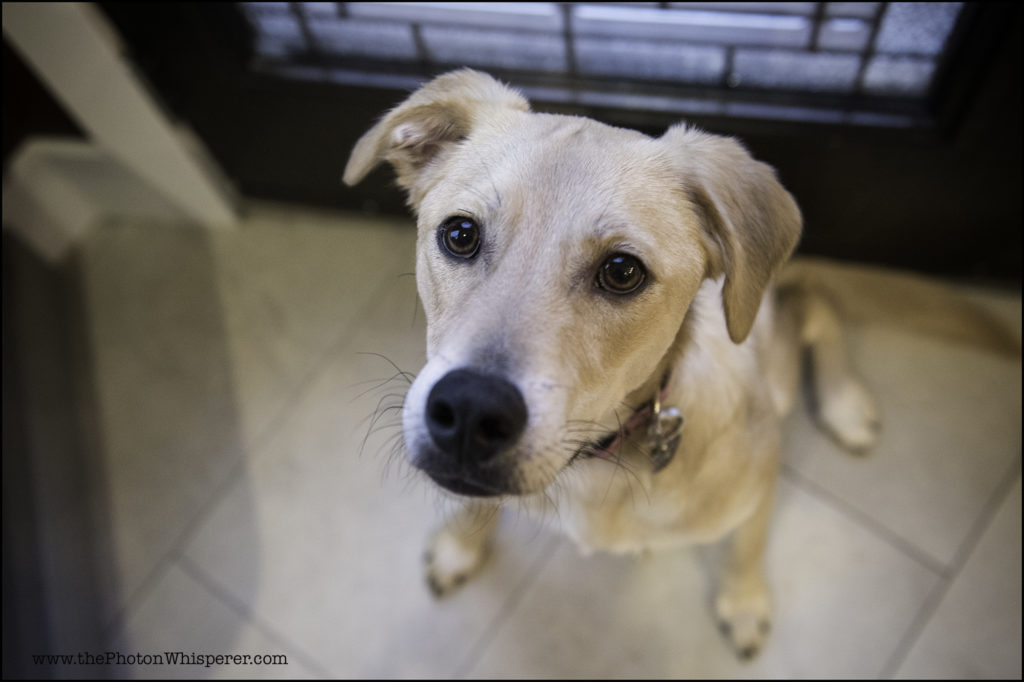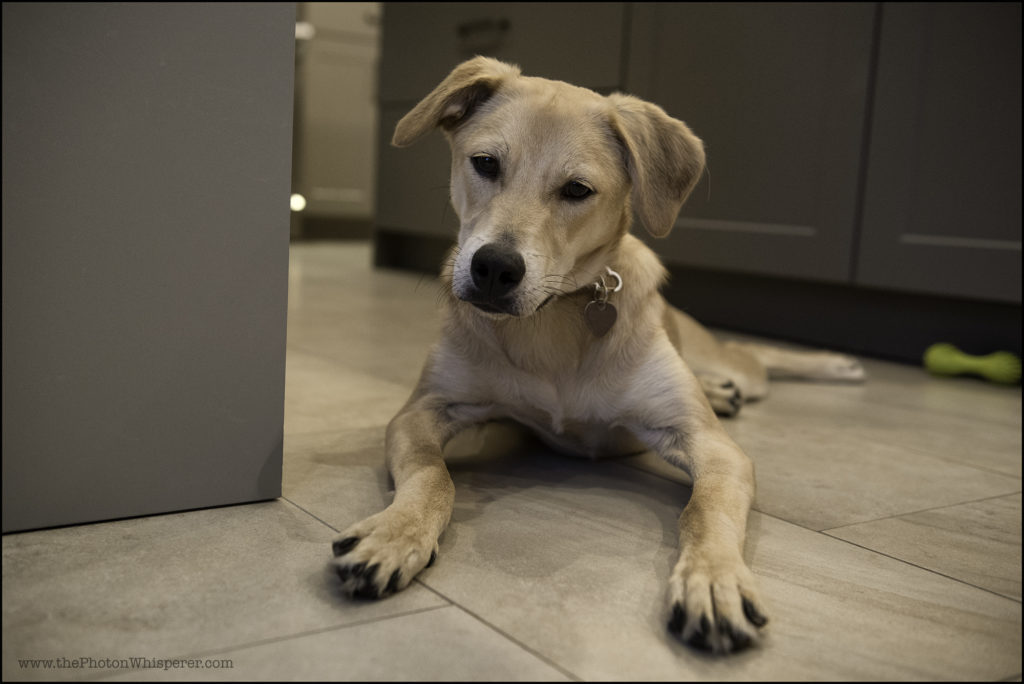 ———-
Her first project photo in October showed her doing a good job of product testing a new stuffed dog toy.  I'm pretty sure that she won the hard fought battle.
Dave: Agnes, what happened in here?
Agnes: Nothing unexpected.
Dave: That I understand. But, what did the platypus do to deserve this untimely death?
Agnes: He said he was tough and indestructible.
Dave: He said that to you?
Agnes: Well, actually it was the packaging that said that. I just decided to do my job.
Dave: And what exactly is your job?
Agnes: Product testing. I tested it and have deemed that it is indeed not indestructible.
Dave: And what payment do you get for doing this job?
Agnes: What every dog wants. A sense of a job well done, and the squeaker. Love these squeakers. They fit in my mouth, make good sounds and have an added little bonus too. Bruno loves them so he'll chase me all around the house trying to get it back.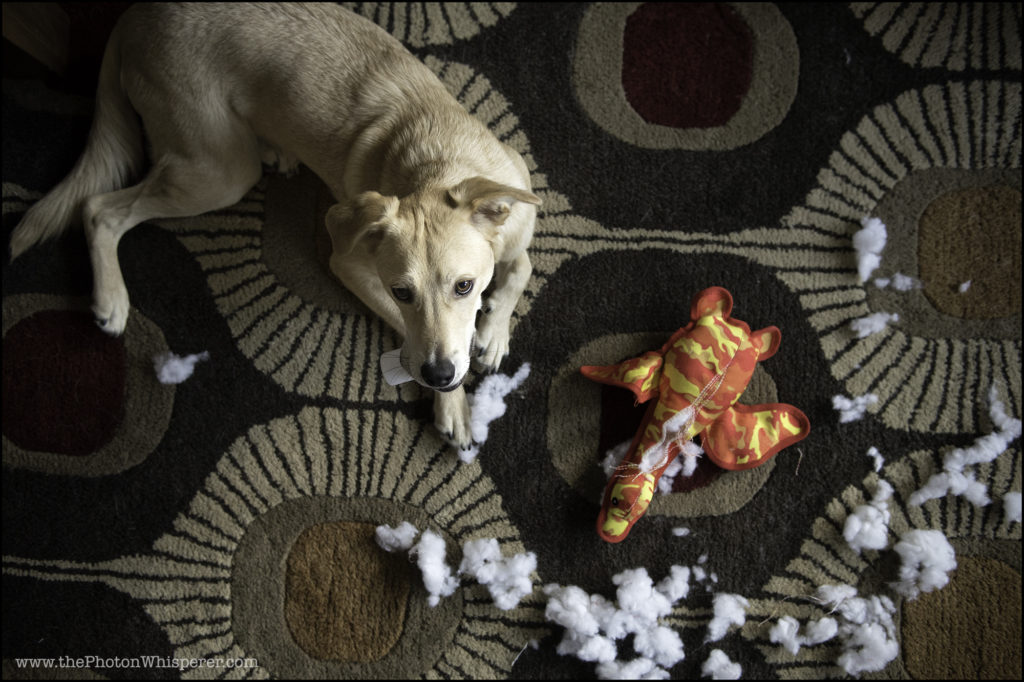 ———-
The second photo of October for her is a bit of an abstract one.  Heaven forbid that I be outside alone at the cabin.
The window by our front door has a low sill, and the dogs will watch us in the yard waiting for the door to be opened if they are in there without us. On this particular frosty morning I was greeted with a combination of frost on the outside of the glass, Bruno's breath condensation, nose streaks and Aggie's paws on the inside of the glass. Fortunately I had my camera on me and managed to get this one shot before she got her paws down and the whole scene was gone forever.