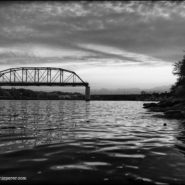 New print "last span standing"
The Victoria traffic bridge in Saskatoon was an elegant landmark.  Opened in 1907, it has been a big part of Saskatoon ever since.  I personally loved this bridge, including it's character and too-narrow roadway.  But, it became corroded and unsafe so demolition was needed.  Today this is the last span standing.
This picture was taken August 22nd, 2016.  I wanted to convey a sense of sadness and loneliness in this last unconnected span of the bridge awaiting it's eventual demolition.  To get this I waded into the waters and held the camera a couple of inches above the river surface.  My sandals almost floated away from the rocks I had left them on, but they stayed put which was a good thing.
This print will be shown as part of my photos displayed at Moka in September and October.  I love how it turned out.
This is how the photo looks by itself …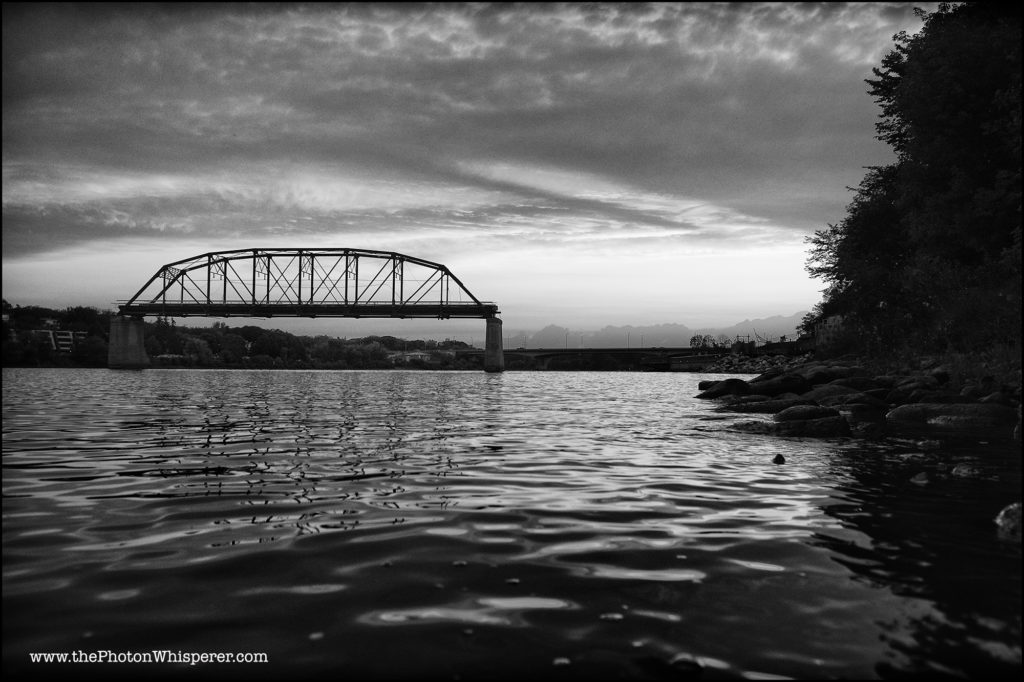 And this is how it looks when formatted for printing …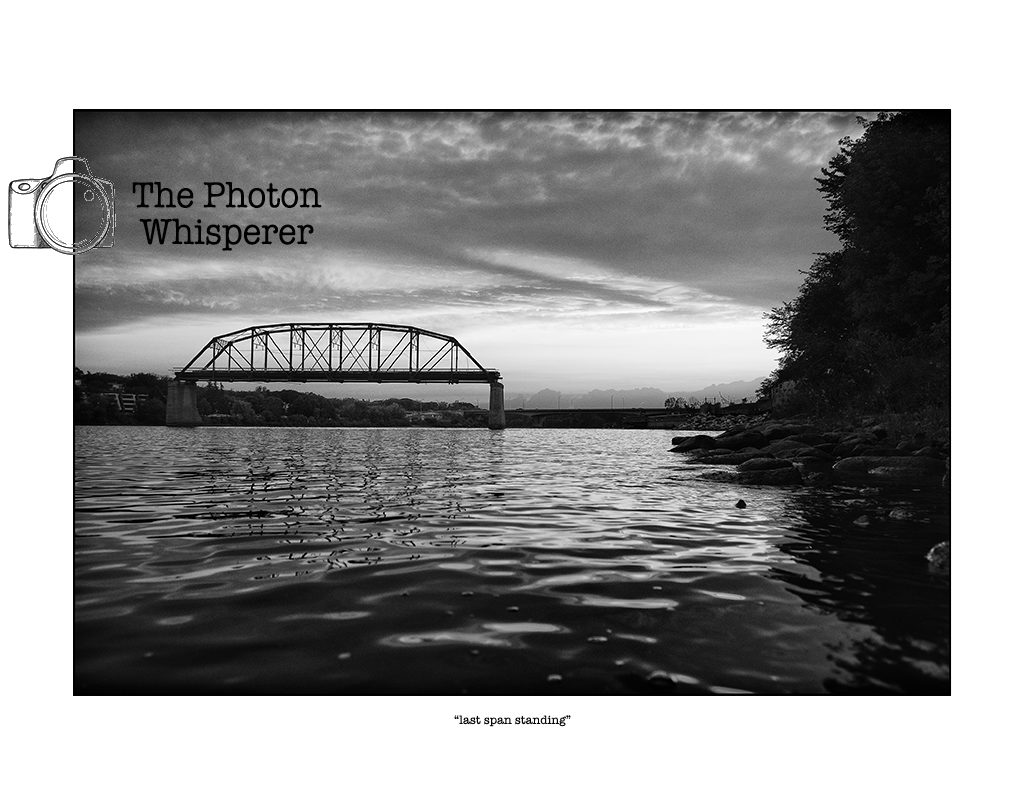 As always my prints are numbered editions, signed and printed on lustre photo paper.  Price depends on size and framing options.