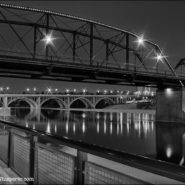 New print – "crossings"
This new print is actually an old picture.  I'm compiling a series of Victoria traffic bridge photos to display at Moka in September.  This one is from when it was intact, and still open to traffic.  It's a longer exposure photo from December 20, 2009.  Those expensive lights on the bridge are nicely lit up and the long exposure gives a smooth look to the water.  The Broadway Bridge is also visible in the background.
This is what the image alone looks like …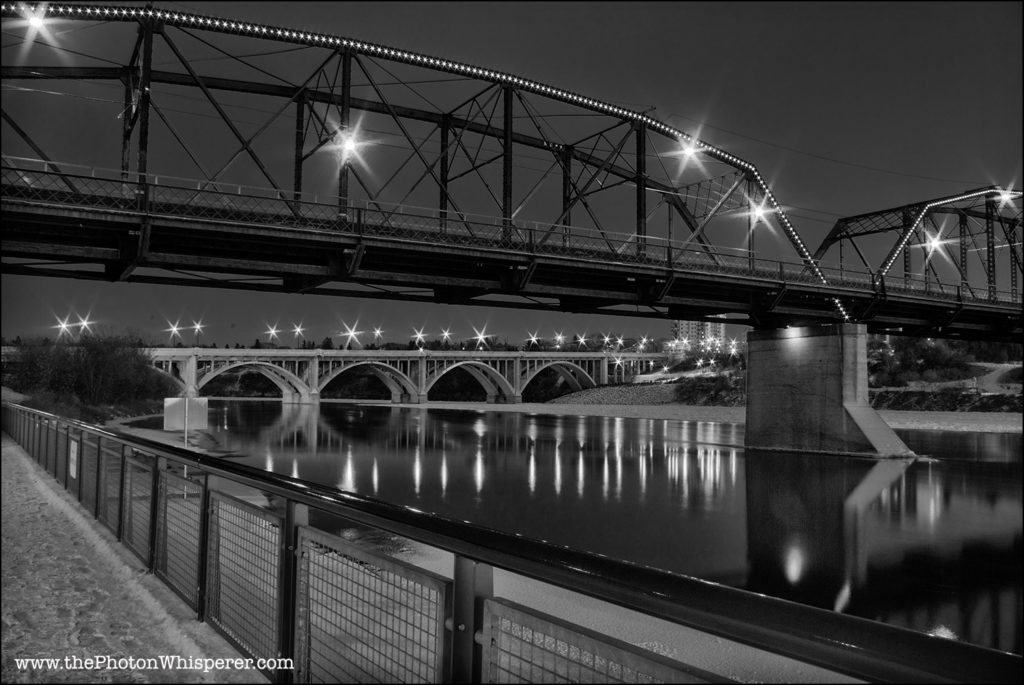 And this is what it looks like when formatted for printing …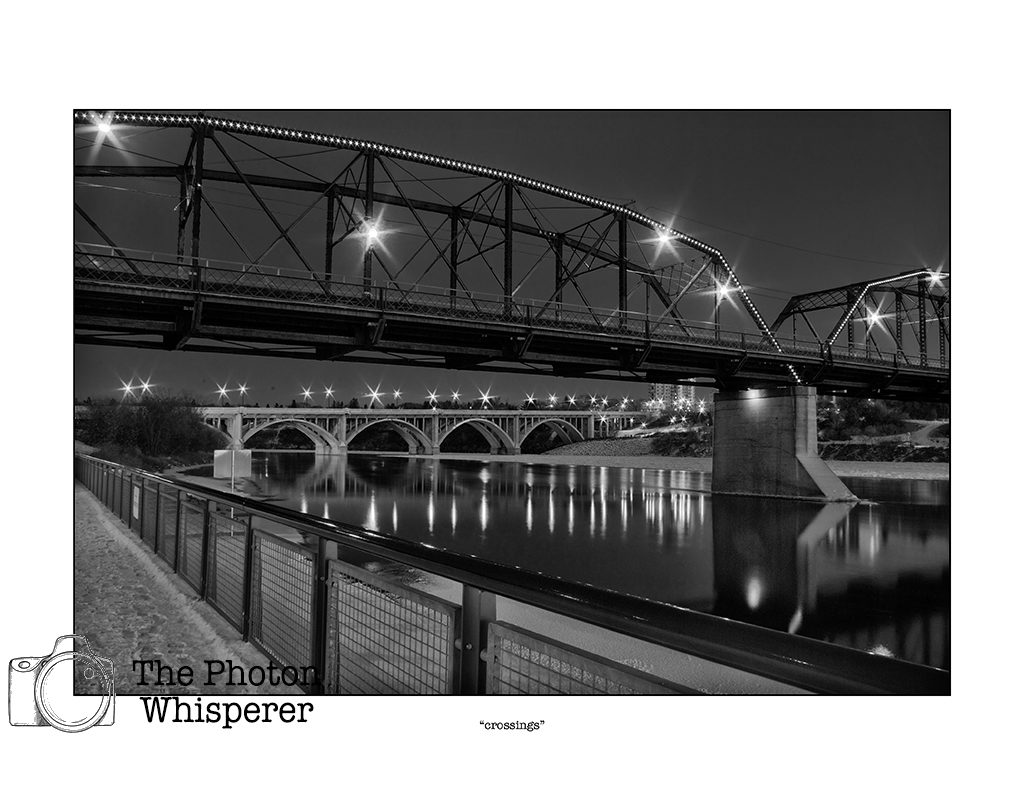 As always my prints are numbered editions, signed and printed on lustre photo paper.  Price depends on size and framing options.