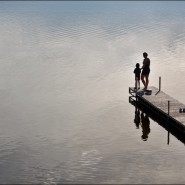 cottage life photo contest entries
The cottage is a big part of our life, and I love the time that we spend there every year.   Since before we bought a cabin I've been subscribing to Cottage Life magazine.  They run a nice photo contest every year, and I've been fortunate enough to have some of my photos published in the magazine in the past.  It's photo contest time again this year so I thought I would share the five photos that I submitted this year.
Some of these are elsewhere on this web site, and some of these are presented here for the first time.  The descriptions that I submitted them with are also included below.
———-
This year my family discovered the simple joy of fishing. On this beautiful calm morning my wife and our five year old son were the first ones up at the cabin. They immediately grabbed the fishing rods, went down to the dock, and enjoyed a calm Saskatchewan morning.   The calm waters allowed for near perfect reflections of the sky above, giving the impression that they were fishing in the clouds.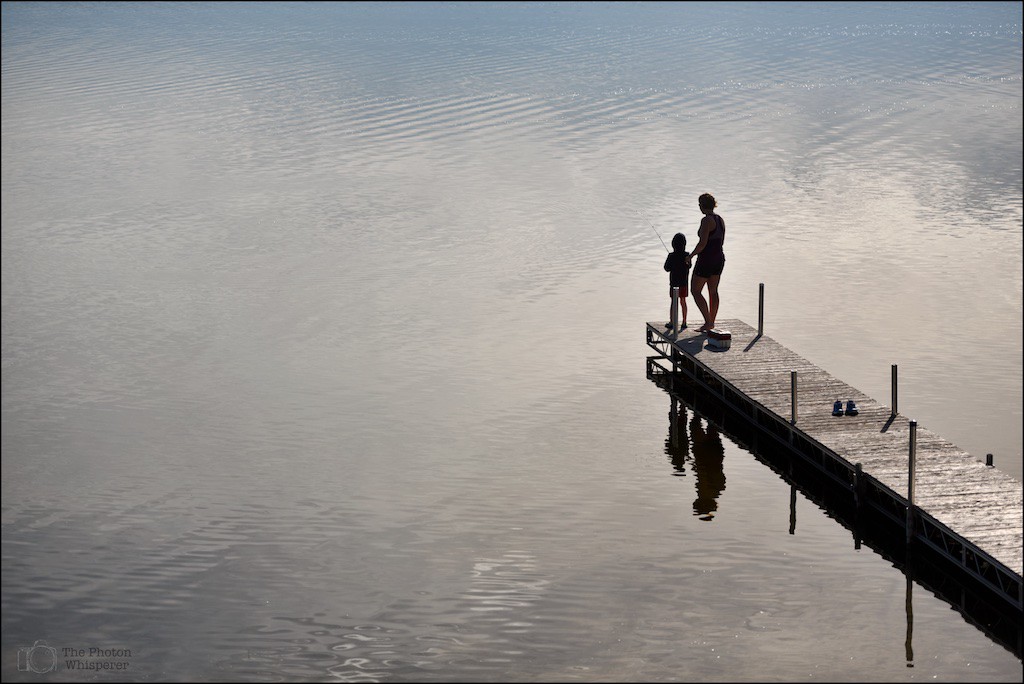 ———-
"flight" – Some days he defies gravity. Our one year old golden learned how to swim this summer, and six weeks later he could fly like this. When he gets a good jump he will easily clear 12 to 15 feet before entering the water. And nothing makes him happier than swimming and jumping in the water.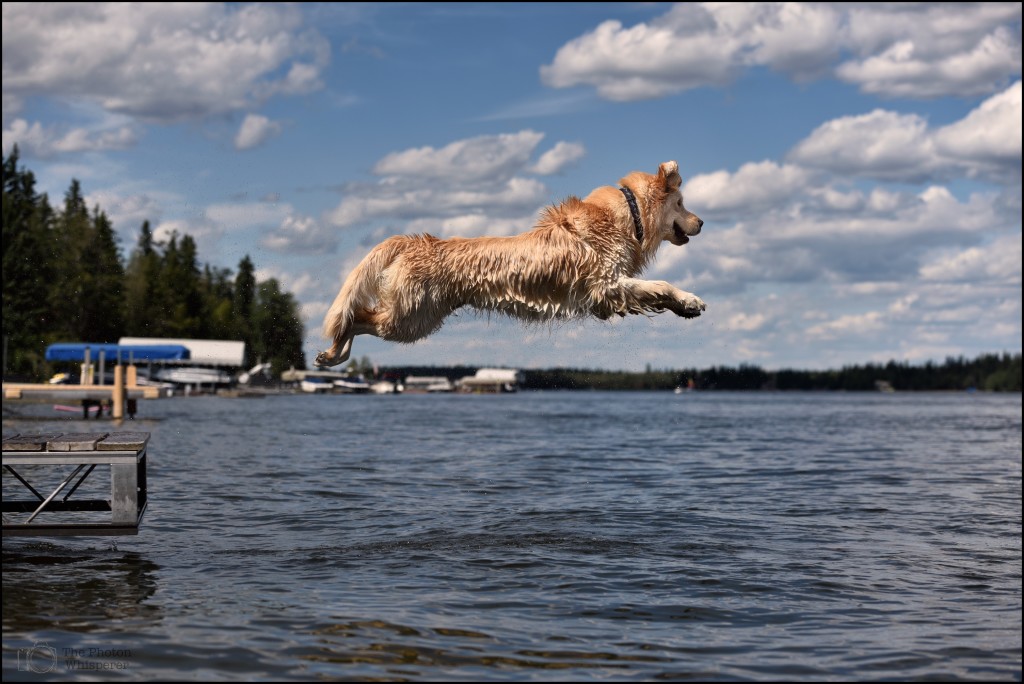 ———-
"shake if off" – one year old golden retriever loves swimming in the lake. And with all that swimming comes a lot of shaking. Often soaking anyone and everyone who happens to be nearby.  This shake show of him was taken from the end of the dock with a GoPro camera. And yes, I did have to clean the lens after this shot.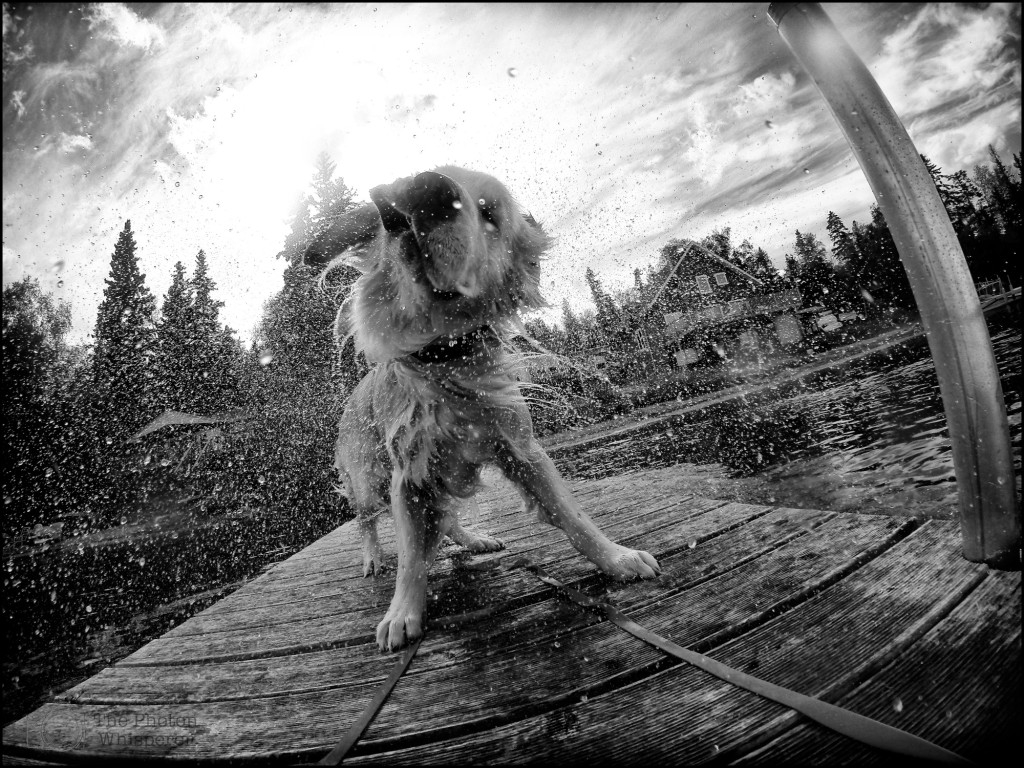 ———-
 "Fishing Buddies" – The simple things in life are sometimes the best. After dinner one night we brought the kid sized muskoka chairs down to the end of the dock, for a little evening fishing. Here our eight year old daughter Julia and our five year old son Daniel enjoy some evening fishing, with the sweet evening light over the lake setting the scene.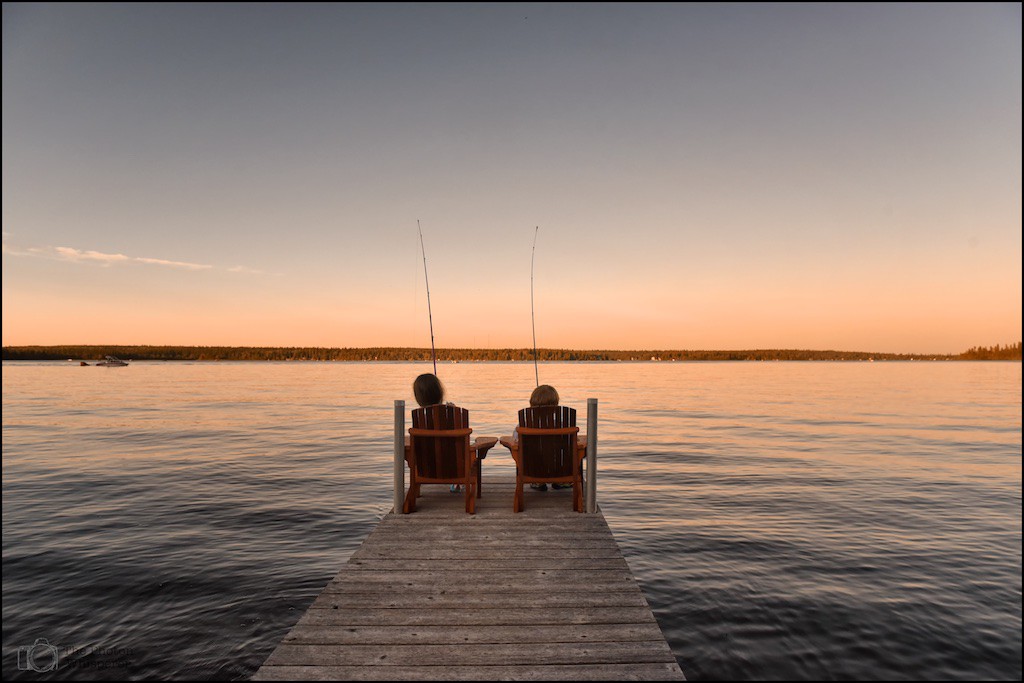 ———-
"Perseid meteors over Emma Lake" – We had a great week at the lake during the Perseid meteor shower. On this night the sky was clear, the winds were low and the lake was still, so I spent an hour taking night sky photos from on the dock. About half an hour in the northern lights showed up too. In this photo a total of 4 meteor trails can be seen with some of the northern lights below.