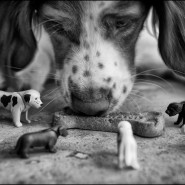 Eva's Project – May
It's hard to believe that 2014 is moving so quickly and so is Eva's 52 week project.  Here were her shots from May.
Week 18 'future friend'.  We received good news in that we will be getting a golden retriever puppy in the end of June.  Here Eva's checking out a photo of the new litter, wondering who will be her new friend.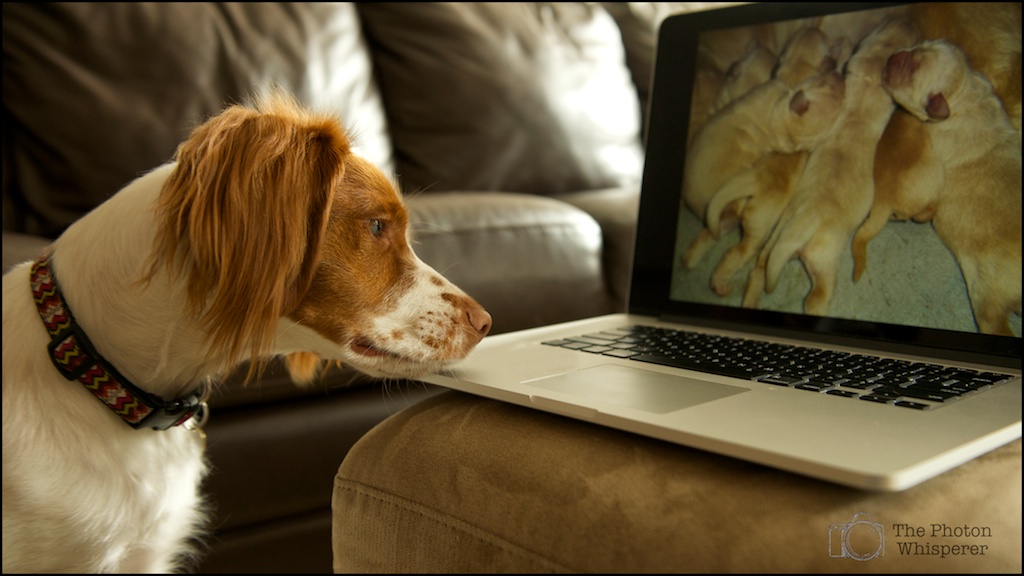 Week 19 'the $219 tennis ball'.  Just when I was wondering what to do for her photo, life happened and provided inspiration.  We're currently in the middle of a house renovation so the furnace vents were off, and Eva knocked a tennis ball down into the furnace while playing with the whole family in the kitchen.  Emergency furnace repair call retrieved the tennis ball for only $219.  At least I received a good photo from it.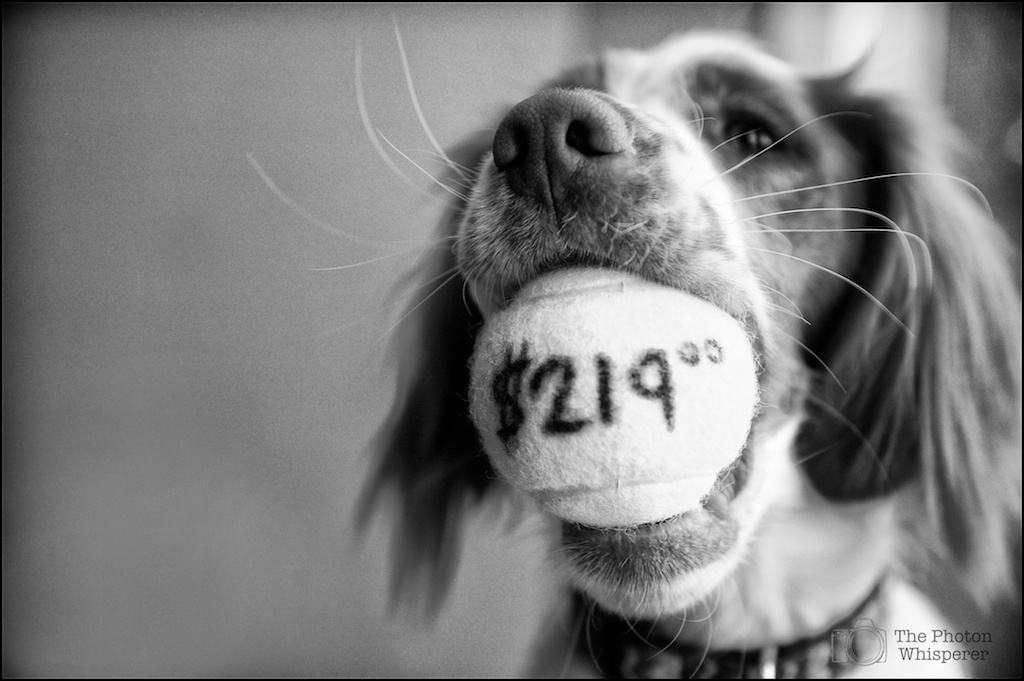 Week 20 'above'.  This was a challenge week within the group simply with the inspiration of the word 'above'.  Taken at the cabin with Eva on the bed and me lying on the floor.  Her attention was kept with popcorn, and my wife was behind her on the bed keeping her from jumping on my chest.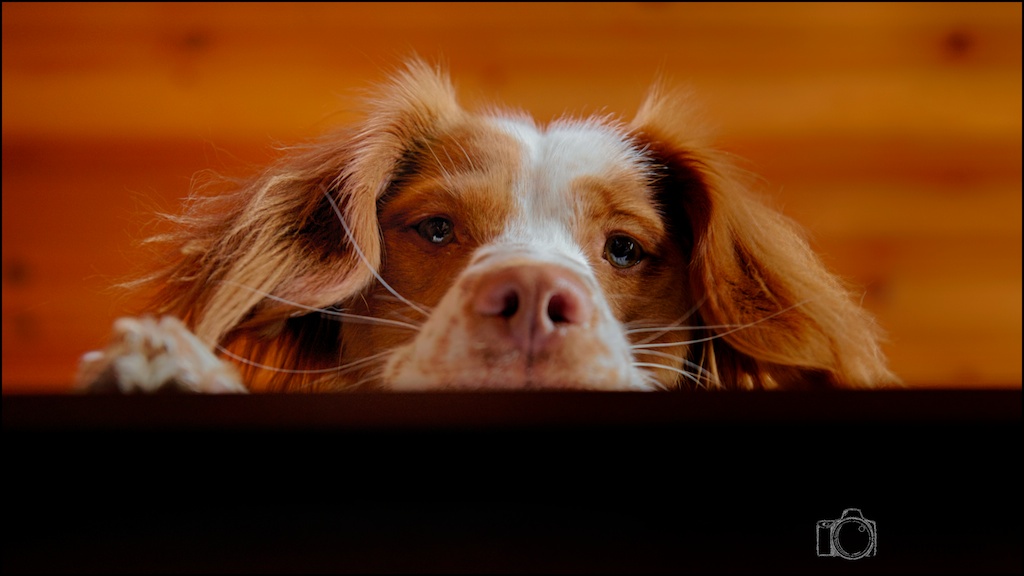 Week 21 'are you going to eat that?'  I'm quite proud of this one as my 7 year old daughter came up with the idea for this shot and helped with the set-up.  Eva's biscuit is surrounded by playmobil puppies.  Love how patient my pup is, and how creative my daughter is.