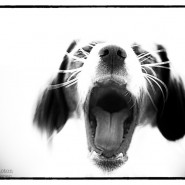 Eva's project – April
The month of April has come to a close, and so has another month of weekly pictures for Eva.  Once again, the week number links back to the posts on flickr with full description and comments.
Week 14 saw what I thought was spring.  Although it was not truly sping, the puddles were in full effect in the park so the kids, Eva and I went out to play.  Eva's pointing pose is letting me know that a golden doodle was walking about twenty feet away.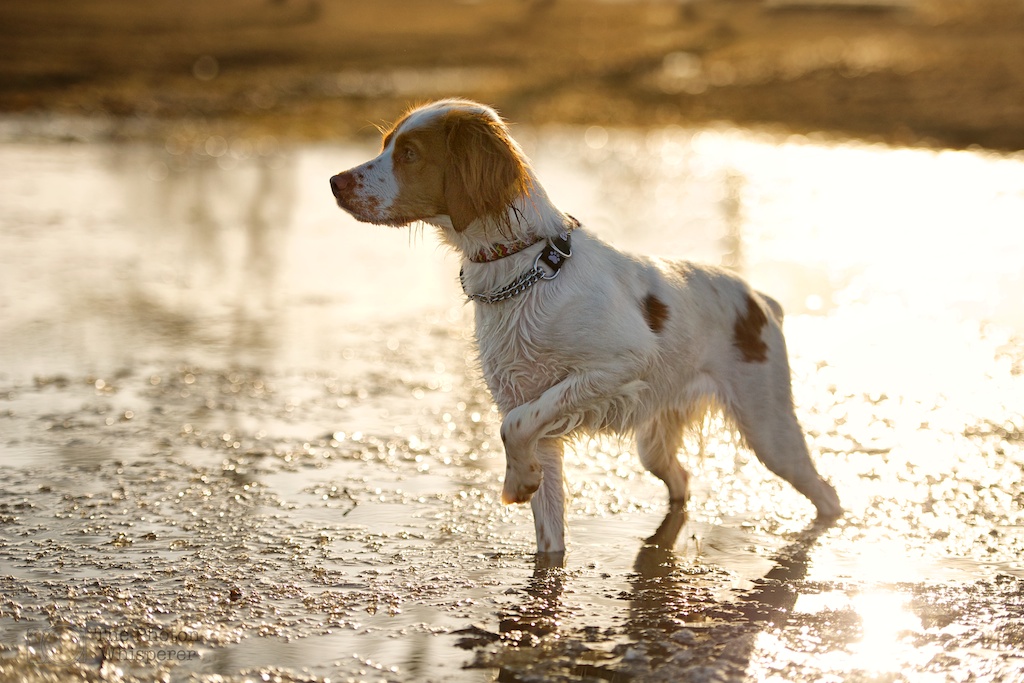 Week 15 was a challenge shot in the 52 weeks for dogs group.  The challenge was panning.  I reviewed Kael's panning shot from last year and used similar camera settings at first.  It turns out that Eva is much, much faster.  A lot of movement happens in 1/40th of a second.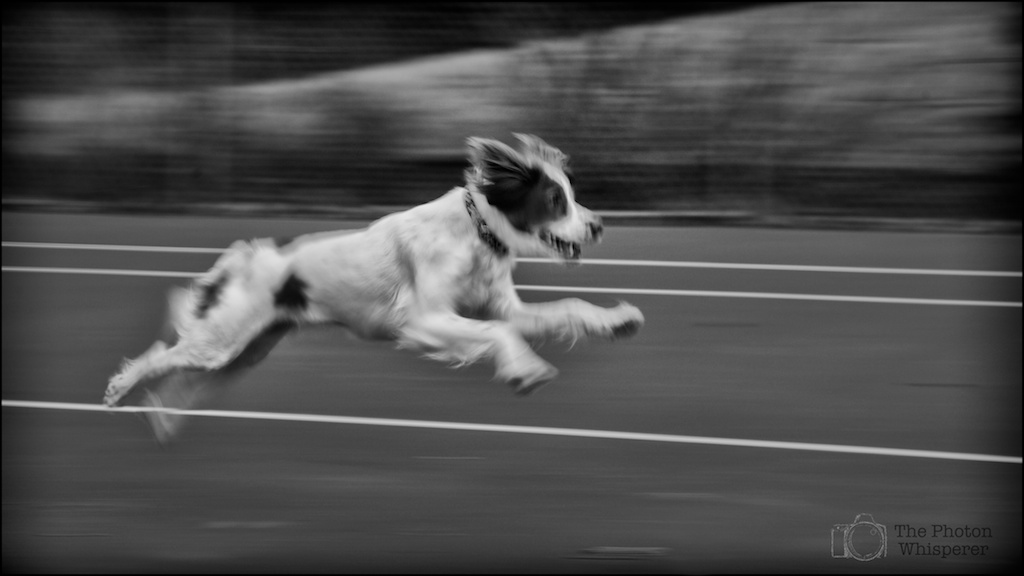 Week 16 was the week of Easter, so I was hoping for a spring time shot.  Apparently mother nature had other plans so we did a photo shoot in a snow storm, with Eva going fully crazy over a new stuffed bunny toy.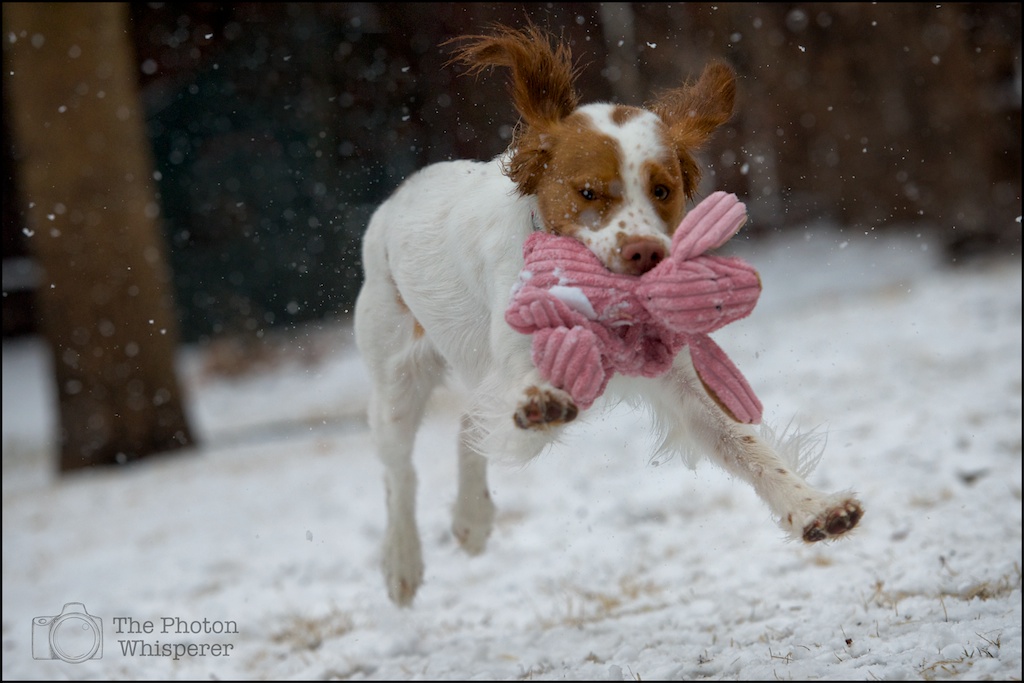 Week 17 was a surprise shot for me.  On the way outside to shoot some action shots in the yard Eva started a yawn.  I managed to quickly compose and grab the shot with mouth wide open and a view straight into tonsils.  The light was a bit unusual so I played quite a bit with the processing.  Title "What do you mean we're running low on cheese?"