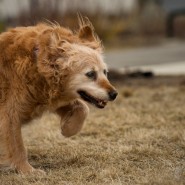 Angel
A friend of ours has a loving golden who has been with them through the many changes that life keeps throwing forward.  Angel is now eleven years old and starting to show her age.  She is having trouble with her hips, hind legs, and generally slowing down.  When I showed our friend Kael's project photos and asked if she wanted some with Angel, the answer was an immediate yes.  So we cleared schedules and I cam over with my camera for a relatively brief photo session.  Unfortunately the grass was still brown and the light uninspiring, but we made the best of it.
Angel really seemed to like the photos, putting on this burst of speed to start the session …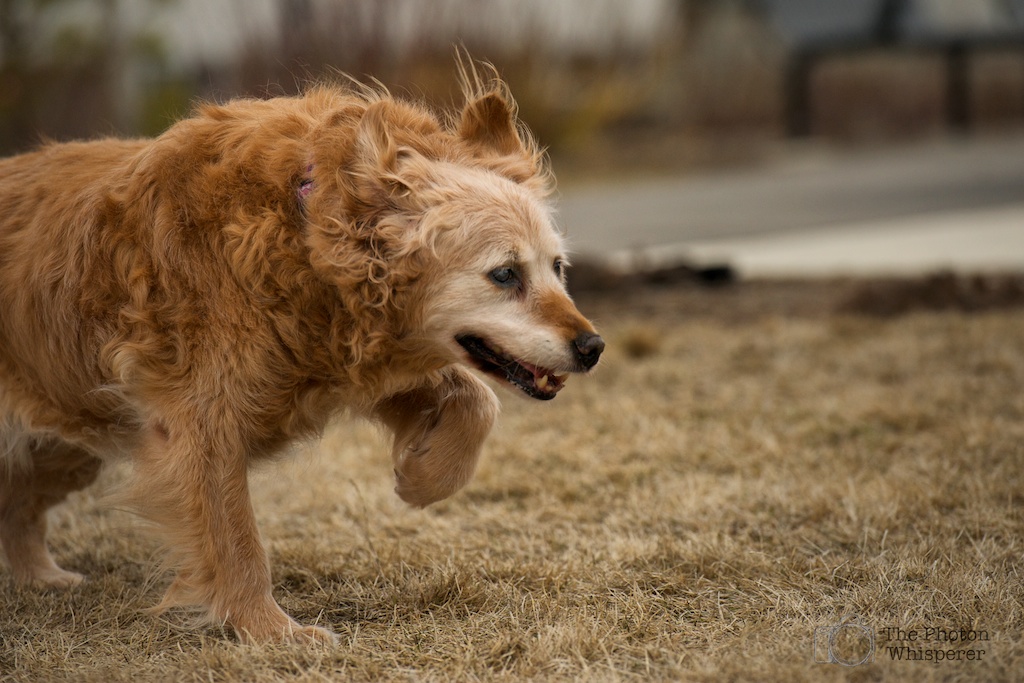 And of course, you have to read the doggy newspaper headlines during any trip to the park, photoshoot or otherwise …
How can anyone resist a golden retriever smile?
This is one of my favourite ways to do a dog portrait.  We spend so much of our lives with them looking down to see adoring smiles, but rarely document.  I thank Kael for teaching me the power of this pose.
After some family photos including the humans, time for another burst of energy …
Angel has apparently always loved having her ears blow in the wind from an open car window.  I brought along the gopro camera to document this.  She can't position herself to get her head fully out the window anymore, but she still seems to love the ride.  Her lead is on as one of Angel's humans was in the back seat keeping her safe during these photos.