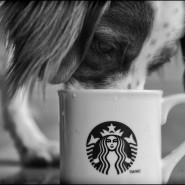 Chicken Bacon Macchiato – Starbucks on Broadway
I'm really excited that I now have some photos hanging at Starbucks on Broadway avenue in Saskatoon.  Although most Starbucks are entirely corporate artwork/decorations, the manager at the Broadway location has gone to a lot of effort to keep some of the space for public display and sale of work by local artists.  I have 9 photos hanging there, including three that are printed quite large.    Drop by and grab a coffee if you want to see for yourself.
I did this set of photos to celebrate the prints being up at Starbucks.  I call the series "chicken bacon macchiato" as that's truly what was in the cup – some chicken pot pie filling in water, steamed milk and tiny slivers of cooked bacon.  I thought the shoot would be a little more chaotic given Eva's love for bacon, chicken, and generally all meat products.  However, as it turns out she was a little afraid of the mug so she needed to be coaxed into drinking from it.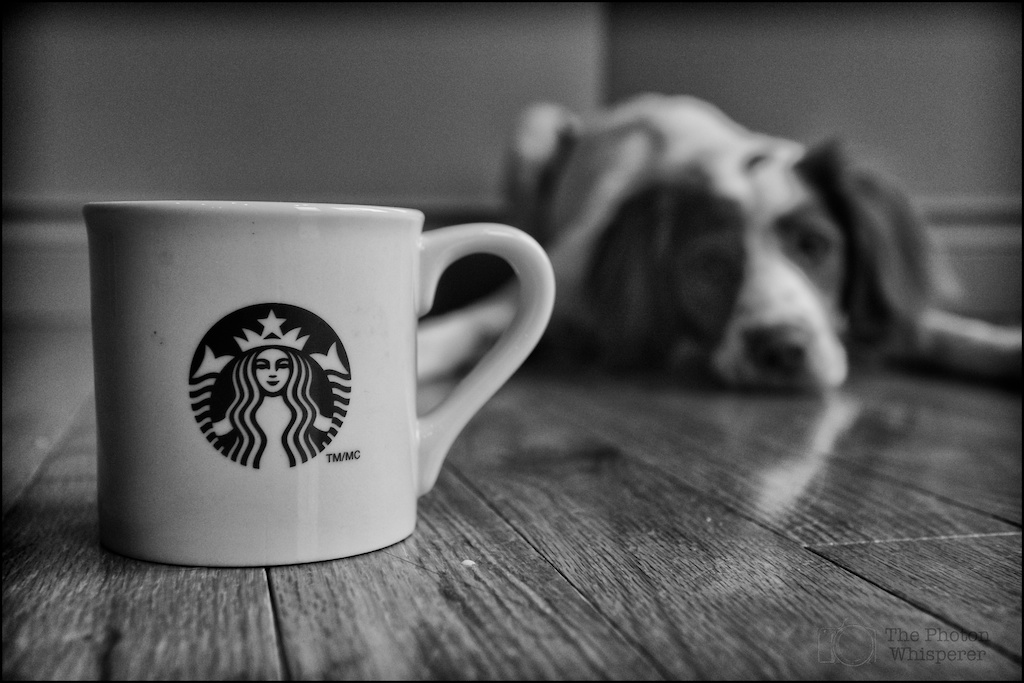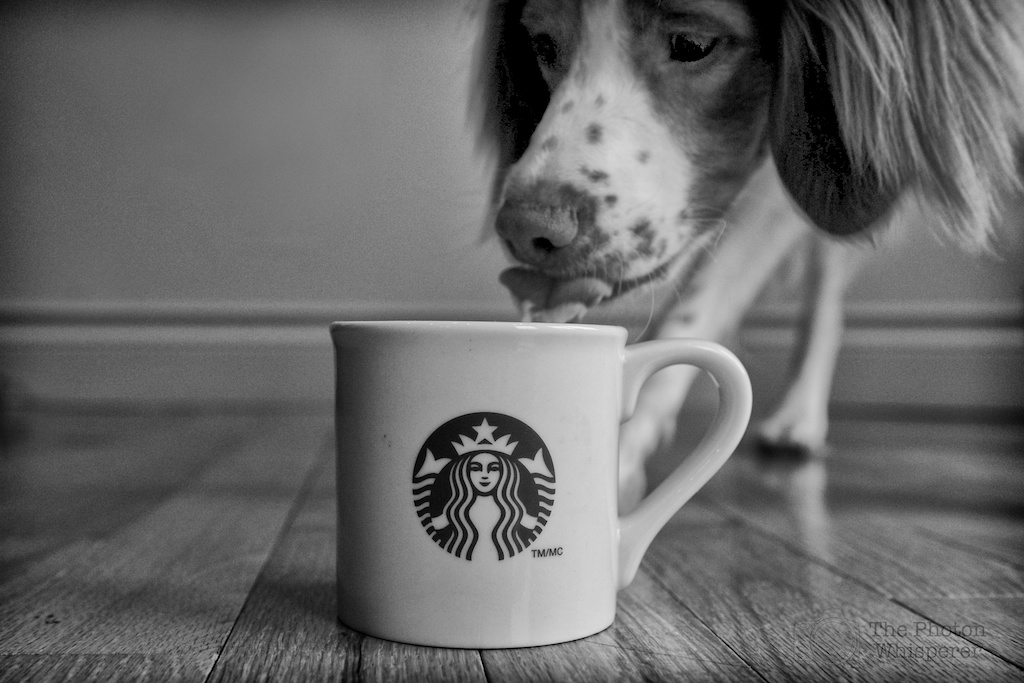 Eventually she did get the hang of it and polished the contents off with enthusiasm.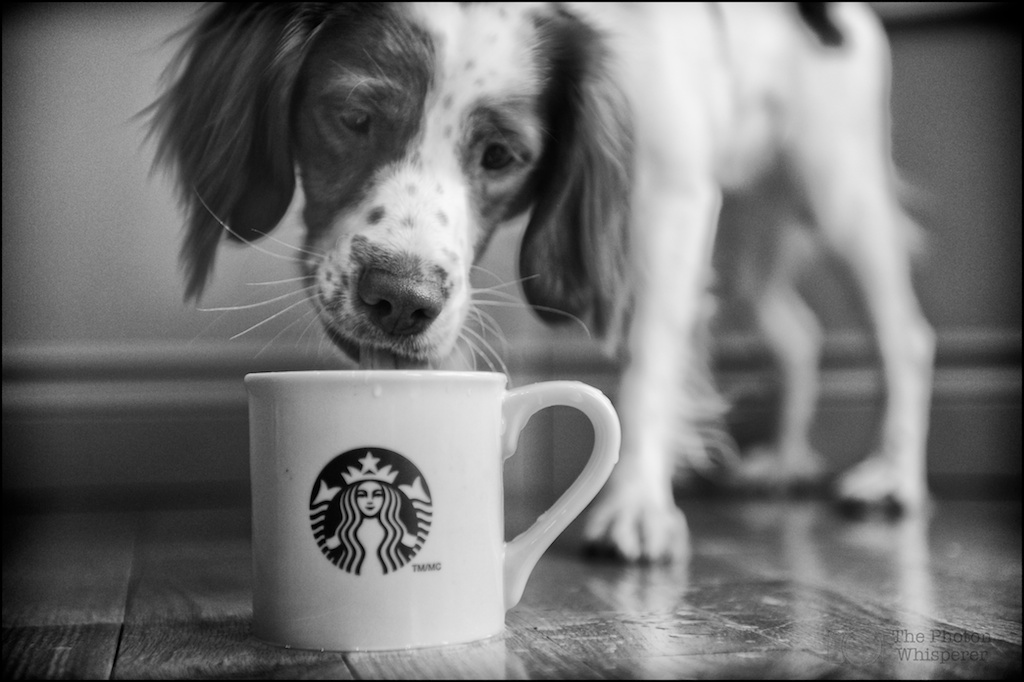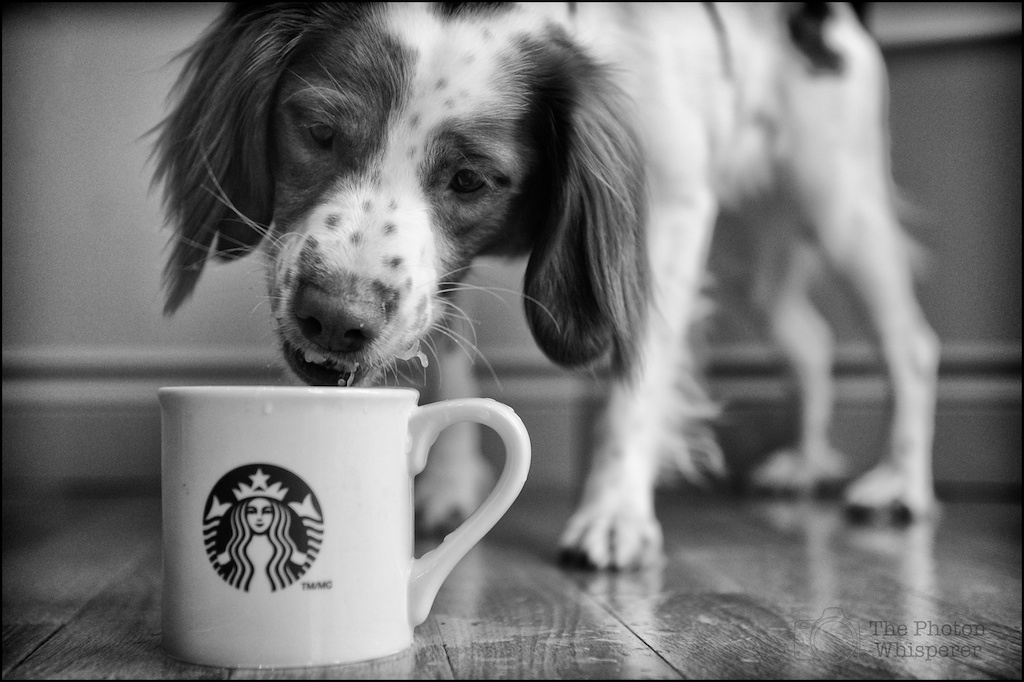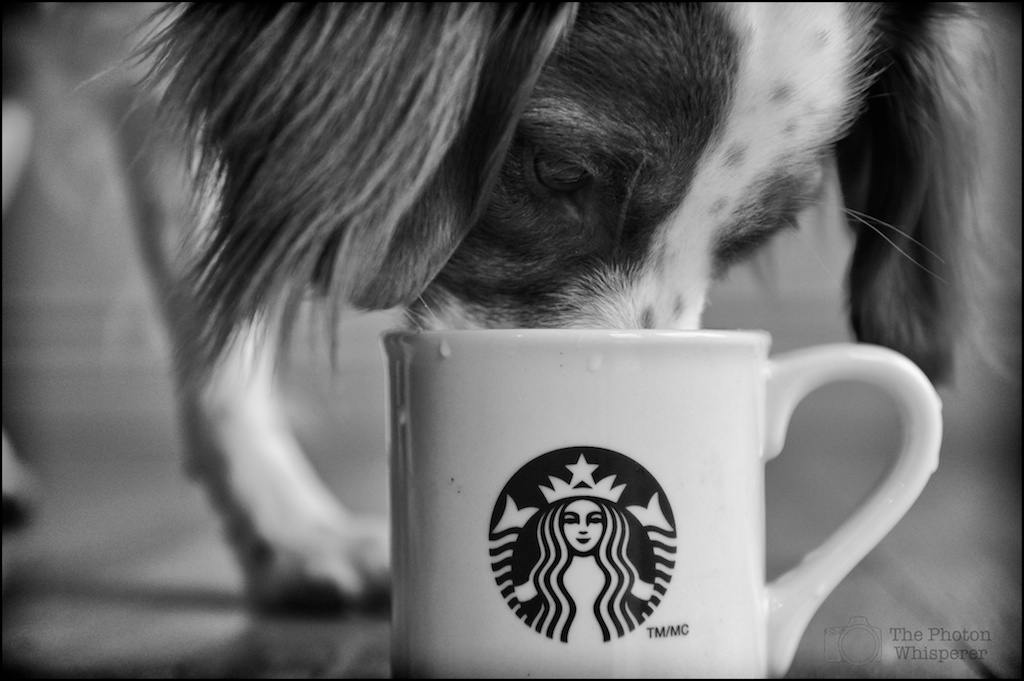 It did, however, give her a little bit of a fluid overload resulting in a pee accident later in the night.  The things we do for photography.