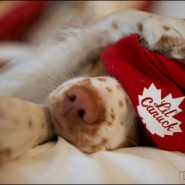 Eva's project – February
Another month in 2014 has passed, and even though it was the shortest month it contained five pictures for Eva's 52 weeks for dogs project.  Two of the three had to be pre-shot and then again captured from the ipad as we were away on vacation, and the rules of the 52 weeks for dogs project is that pictures need to be taken during the appropriate week on the calendar.   The links (click on the week number) are to the original posts on Flickr.
In week 5, I went with a close up shot of her eyes and freckles.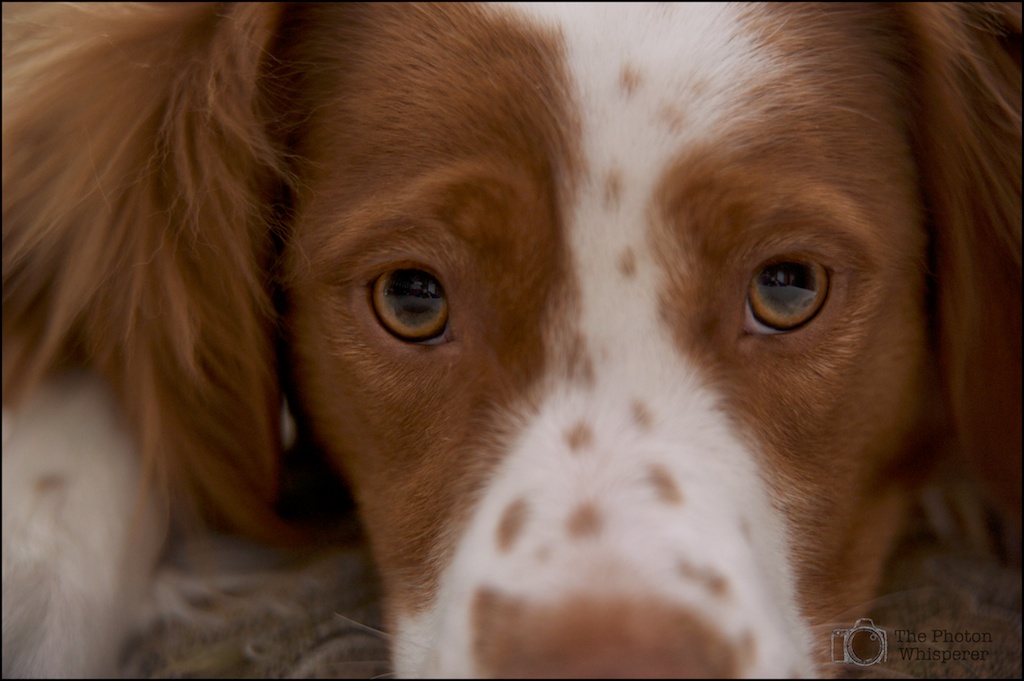 Week six was a challenge shot in the group.  The challenge was 'natural framing', so Eva and I went to a park still under construction off Boychuck drive to take this picture on the foot bridge.  The tongue was a result of using Shreddies for motivation.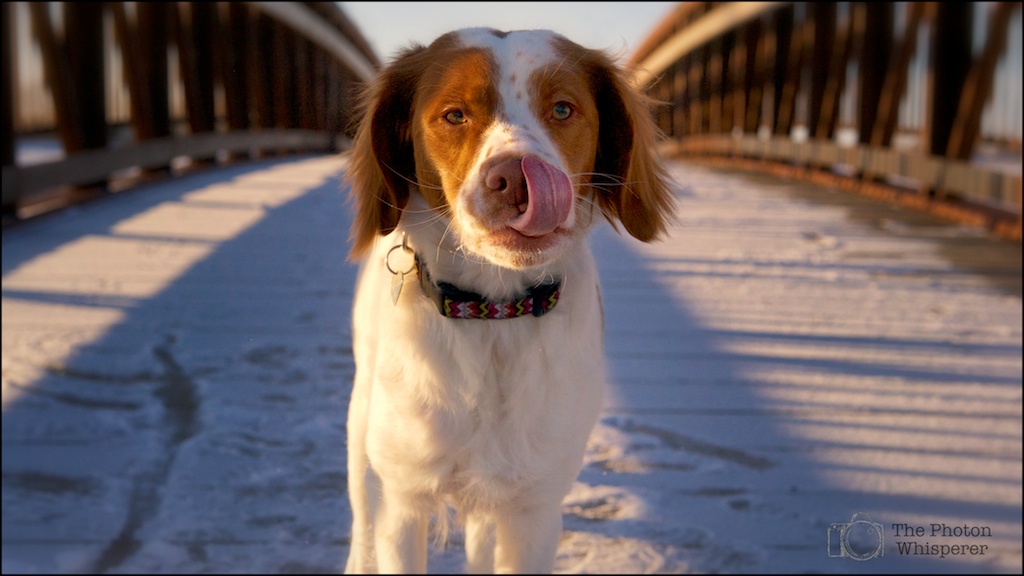 Week 7 we did as a tribute to the Canadian Olympic team at Sochi.  I used my son's old newborn toque/hat, and posed her for pictures on our bed.  I was looking for one with the hat slightly covering her eyes.  Eva added the finishing touch of holding the hat on with her paw.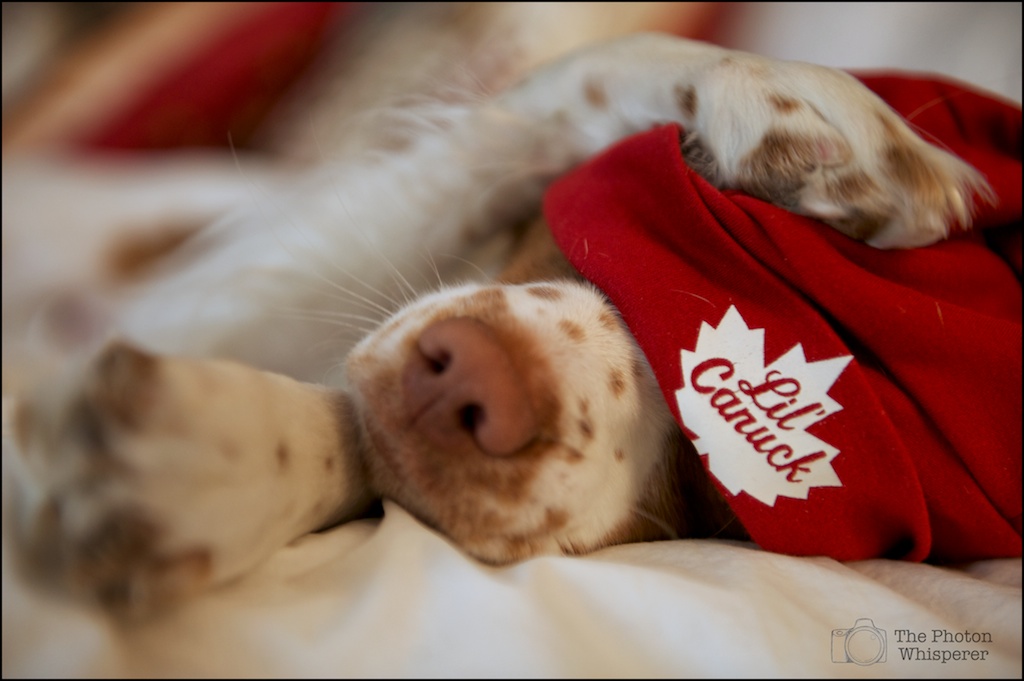 In week 8 we were away from Eva on vacation in Hawaii, so I pre-shot the picture of her in the lei in our backyard at -30c before leaving, and had my daughter hold the iPad while wearing the same lei in the garden of our Hawaii hotel at +30c.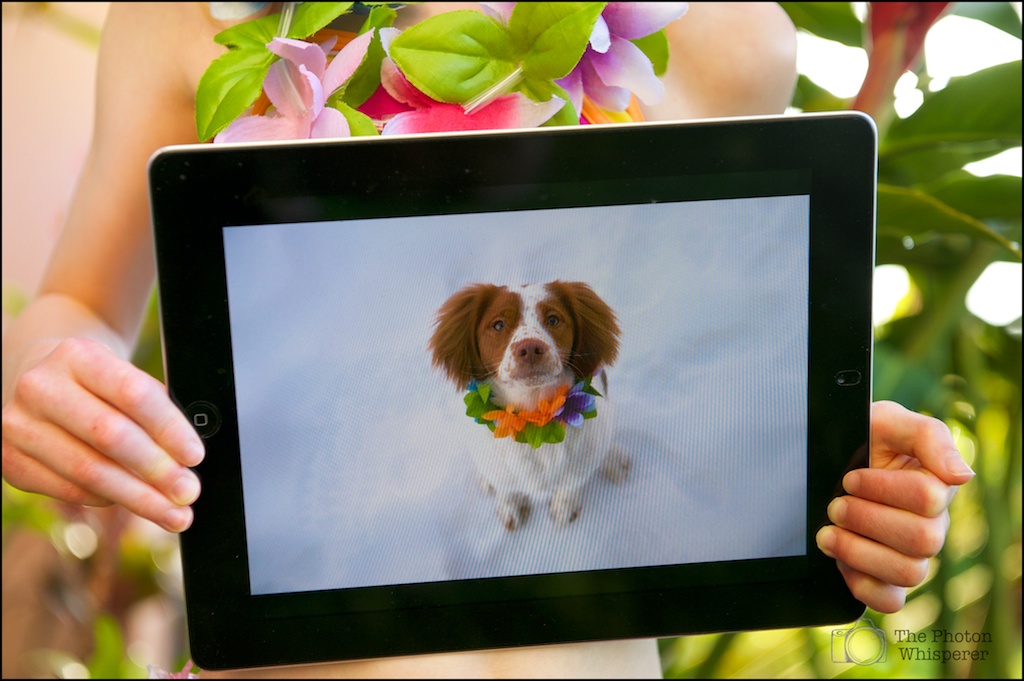 Although we have since returned home, we were still in Hawaii for week 9.  I decided to do another iPad shot titled "how to feed your dog from 5495 km away". The shot on the iPad is one of her yawning a couple of days before we left on vacation.  When I saw how wide her mouth was for the shot, the idea for this shot popped into my head.  My family happily assisted throwing Cheerios at the iPad to pretend to feed Eva.  This is one of my favourites so far.