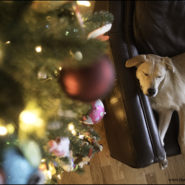 Agnes' Project – November & December – Rescue puppy living the good life
The holiday season was a good one in our house, and Agnes took full advantage of it.  It also turns out that she likes apples.
The only photo from November in her project is of her and Eva Agnes politely taking turns eating an apple straight off the core. Bruno had been temporarily removed from the photo session for trying to take the whole apple and my wife's fingers with him into the other room. Eva does prefer her apples sliced while Agnes did get the hang of eating off the core.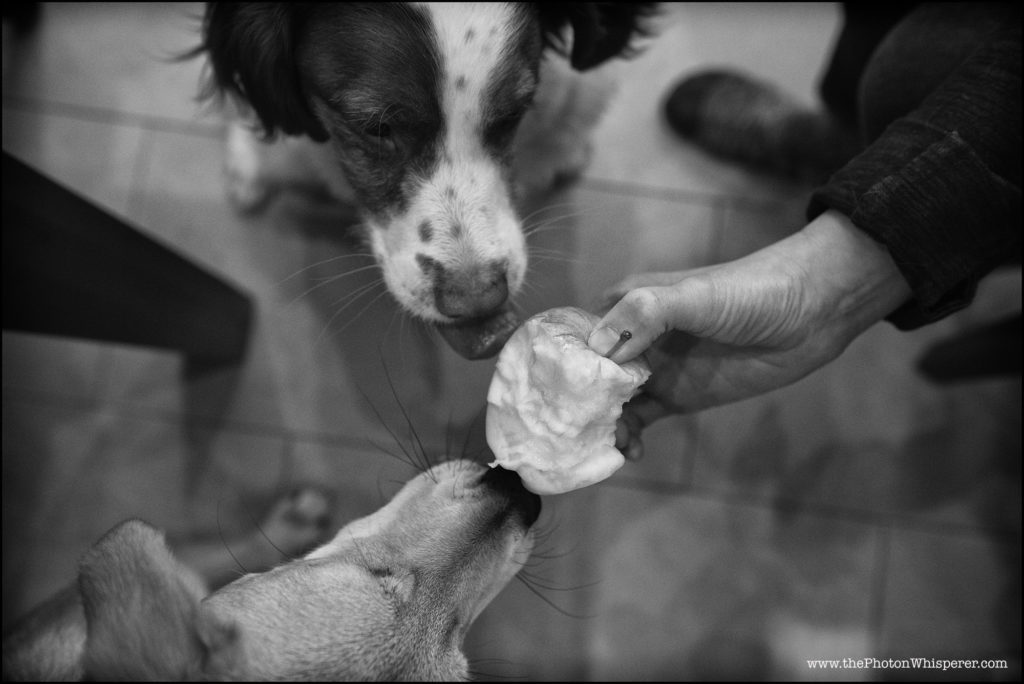 ———-
The next photo was a candid photo of her chilling on the couch while singing some carols.
Dave: Agnes, what are you up to?
Agnes: Getting into the holiday spirit, and singing the song of my people.
Dave: I was going to ask why you're on the couch. But the song of your people does sound a bit more intriguing.
Agnes: Actually, it's the christmas carol of my people.
Dave: Please tell.
Agnes: I prefer to sing it for you. Loudly and with great enthusiasm like it's intended….. BARK THE HUNGRY PUPPIES SING, BRING US ALL SOME BURGER KING!
Dave: Dude, I'm pretty sure those aren't the lyrics.
Agnes: In the spirit of the season lets just agree that I'm right and then we can hop in the car and go out for a whopper and fries.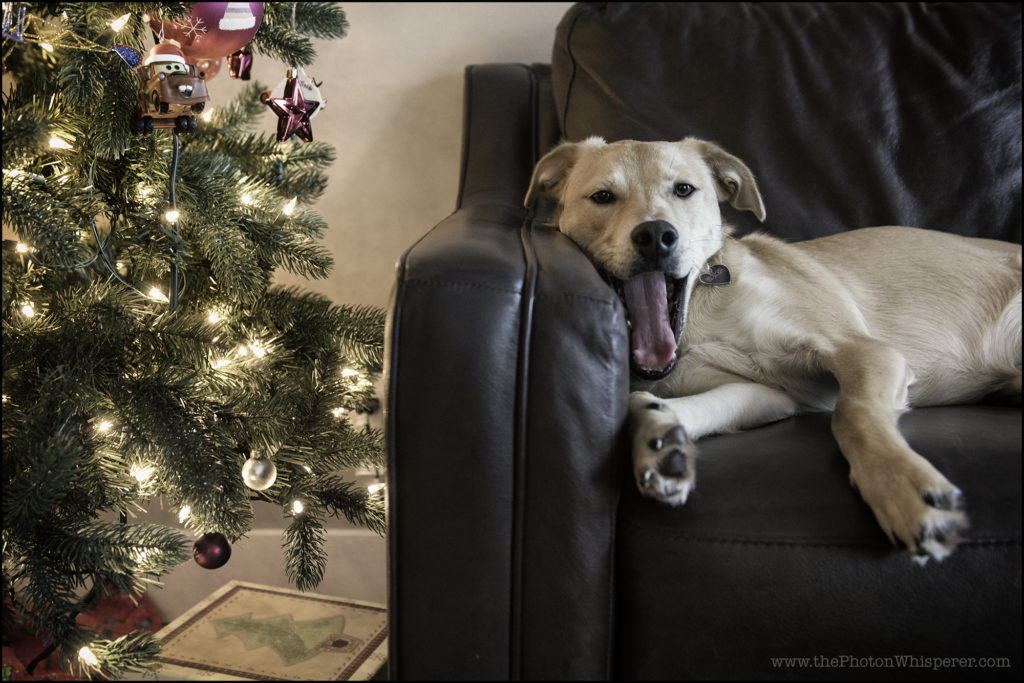 ——–
And this little Christmas eve photo was of her having a little nap on the couch.  I think that little rescue puppy Agnes has made herself at home. I like to think she had visions of sugar plums in her head here, but she may just have been taking a good old comfy snooze without the dreams. Either way she is living the dream.