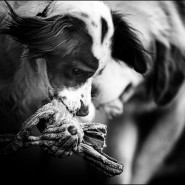 Eva's 2015 project – second quarter
Eva's monthly photo project is continuing.  This is more informal than Bruno's weekly schedule. but it has provided an opportunity for me to select and share some of my favourite recent pictures of her.
4-12 "eva and the tennis ball dispenser" was a simple fun shot from the two dogs playing in the yard during an April snowstorm.  When they play Eva will harass Bruno until she can remove the toy from his mouth.  She definitely is the boss of these play sessions.  I played with a square crop to emphasize his role in this interaction as a tennis ball dispenser for her.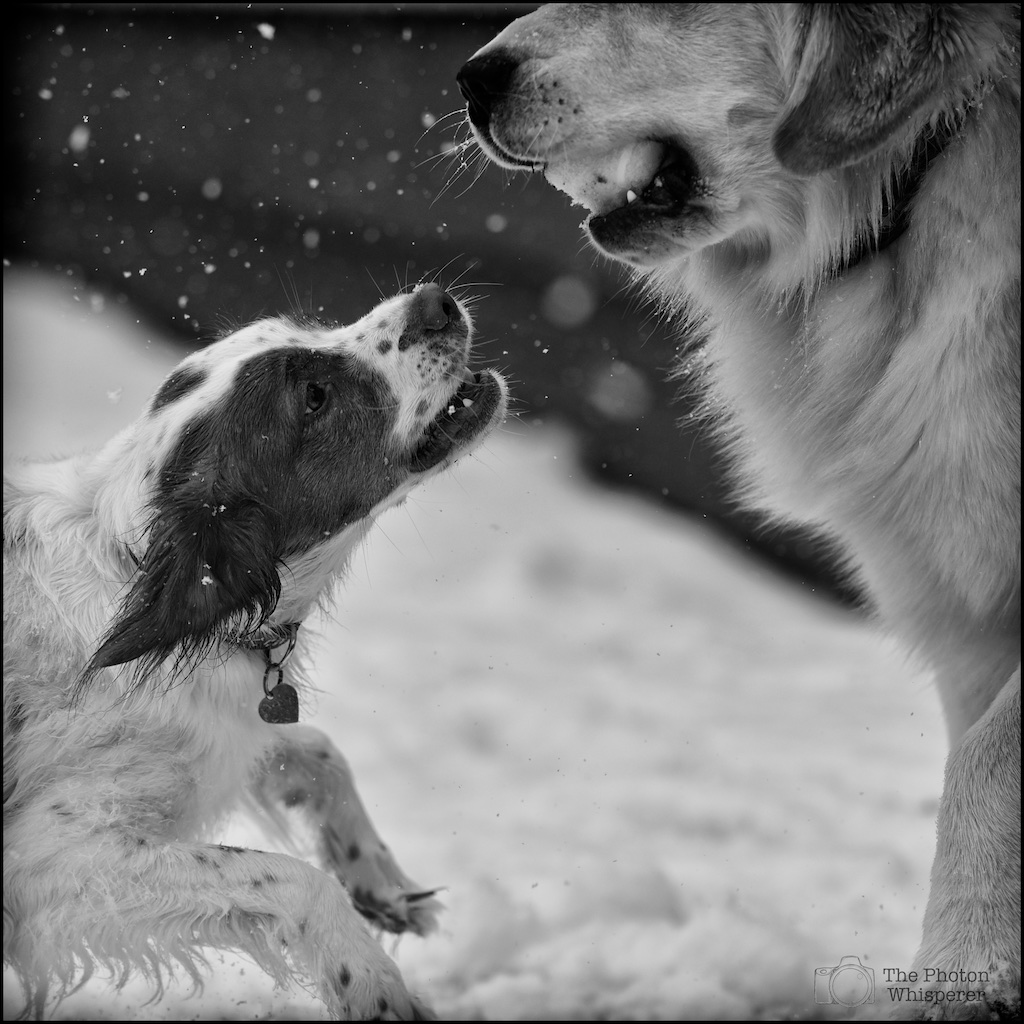 ———-
4-12 "the easter rush" was another shot of the dogs playing on the deck with an easter bunny toy.  Bruno had one in his 52 week project showing a typical interaction of the two of them, but I decided to treat this shot a little differently.  I liked the dynamics of her ears, her eye, and the bunny toy with Bruno adding a little interest from the background.  I then played with the lighting in photoshop to focus on those elements and make it into a bit more dynamic of a shot.  Turns out that this is one of my favourite pictures from 2015 (so far).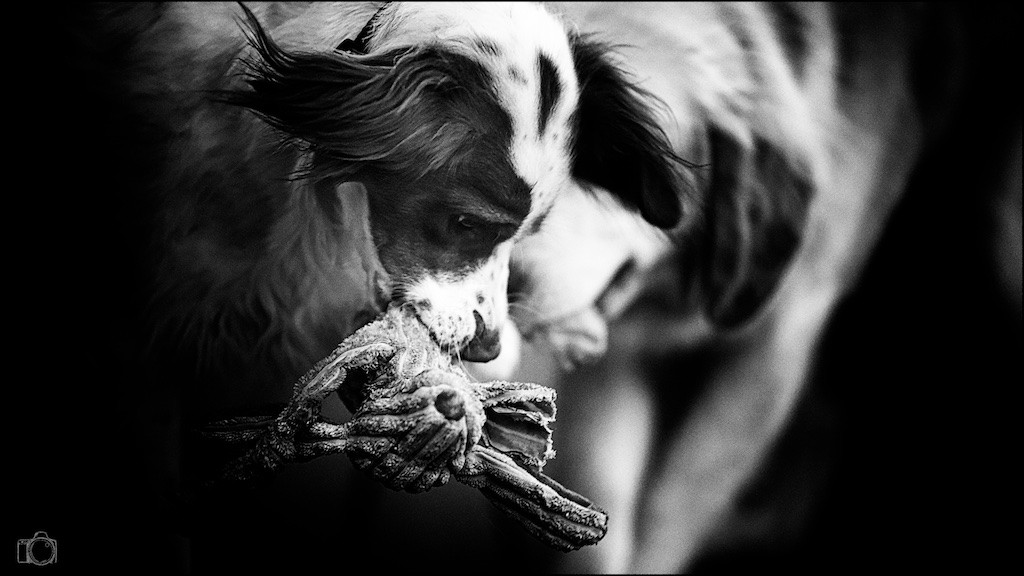 ———-
5-12 "the sleeping brit".  Brittanies are know for being high energy, but Eva is really quite chill most of the time.  Unless of course if she is playing full speed with her humans or Bruno.This simple spontaneous shot captured her in sweet light sleeping on her favourite chair in the house.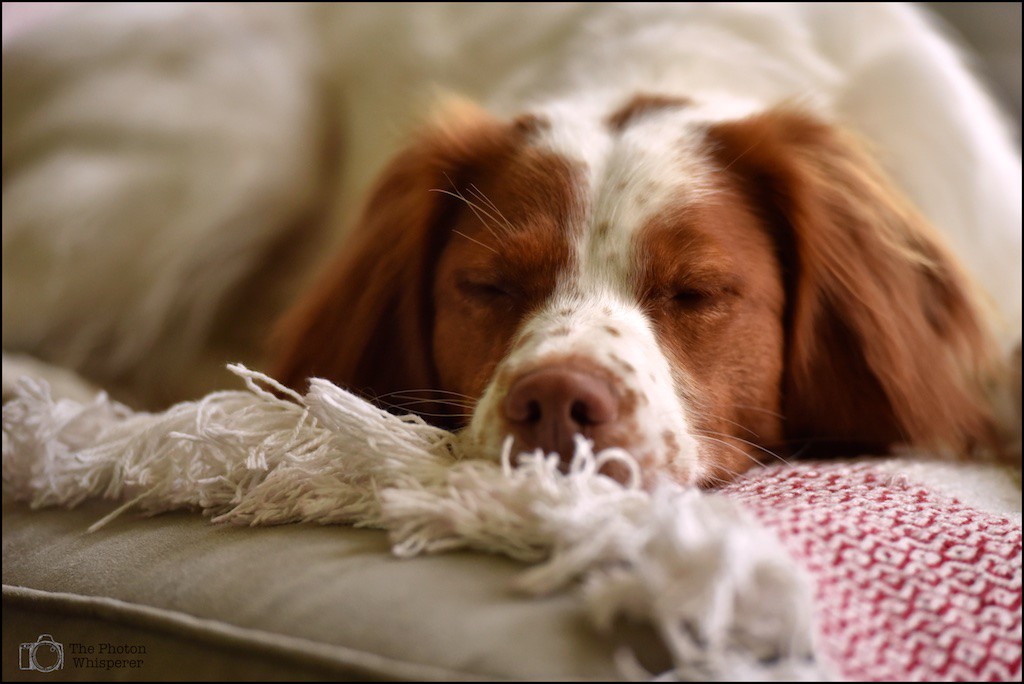 ———-
6-12 "just the right amount of mud" is a simple pure and happy shot of her taking a rest in the yard after a good game of chase/wrestle/hoolaginism with her bigger little brother Bruno.  A little mud on her white coat shows how much fun she was having.  It also made for a fun little 'dogversation'.
Dave: Eva, you look really happy.
Eva: Yup, found my bliss.
Dave: Seriously – your bliss? Have you been watching Oprah again?
Eva: What do you think I do when you guys leave me at home?
Dave: I had assumed you napped.
Eva: Yup. Totally humanocentric attitude of you.
Dave: Really, humanocentric? I didn't know you could work the remote.
Eva: I have many secret talents. So back to my bliss program – I think this moment is just about perfect.
Dave: OK. Now I'm curious, so I have to ask why?
Eva: Well it's a prefect evening, not too hot, not too cold. Had a yummy dinner. Just ran around the yard with my best friend. Bit him in the butt a few times. And now I have just the perfect amount of mud on my coat.
Dave: I'm going to avoid asking about the butt biting, but do have to ask – how is this the perfect amount of mud.
Eva: Well, it's just enough to smell like fresh dirt, and show me how much fun I was having running around the yard. But, it's not too much mud that you humans will insist that I have a bath before going in the house.
Dave: You do realize that's a fine line and highly dependent on who is going to let you in the house.
Eva: True that. Maybe I'll wait for one of the kids to let me in.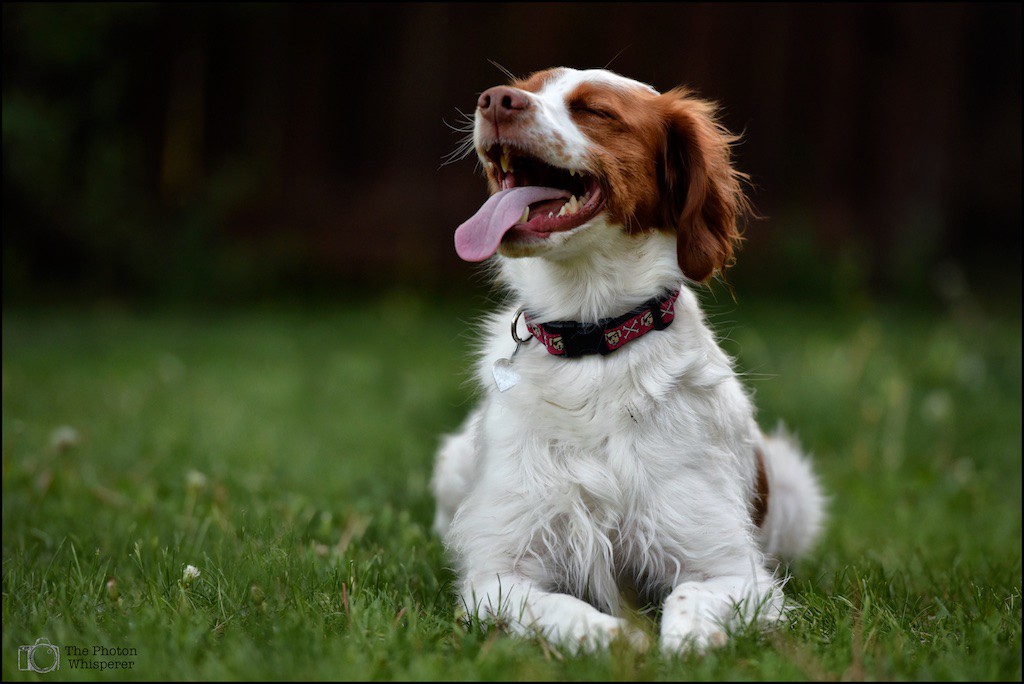 ———-
6-12 "rustic cabin dog" shows Eva in full relax mode at the cabin.  She used to destroy dog beds when she was a puppy, so this is the only remaining one that we have.  Now that she has matured she'll gladly relax and nap on it.  Makes me wonder if she regrets destroying the other four.