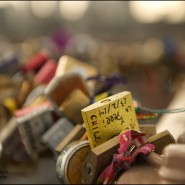 love locks on the Brooklyn Bridge
I was fortunate to be in New York in May.  I love that city, and the photographic opportunities are amazing.  During my last day there I walked the Brooklyn Bridge, with wonderful light as it kept shifting between light showers and sunshine.  The bridge is great itself with the supports and cable work, but I was surprised to see the proliferation of love locks left on the bridge by tourists and locals.    Given the structural damage to the Pont des Arts bridge in Paris from its heavy load of locks, I have to wonder how long these will remain on the Brooklyn Bridge.  But, they do make for a great photographic subject in the mean time.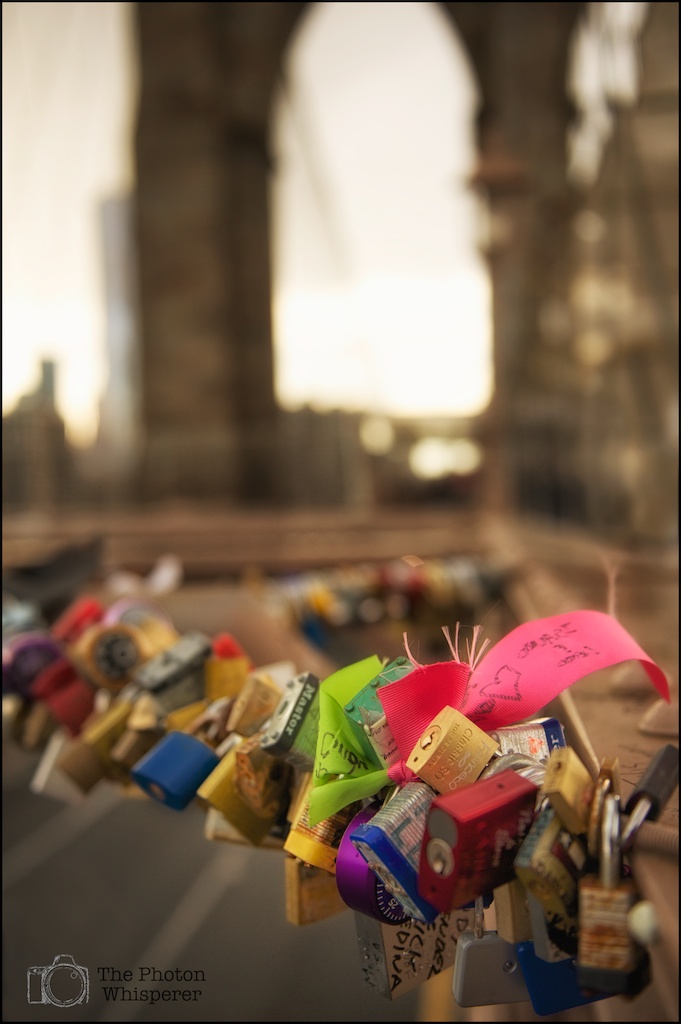 Locks on a cable extending over the roadway, with the bridge visible in the background.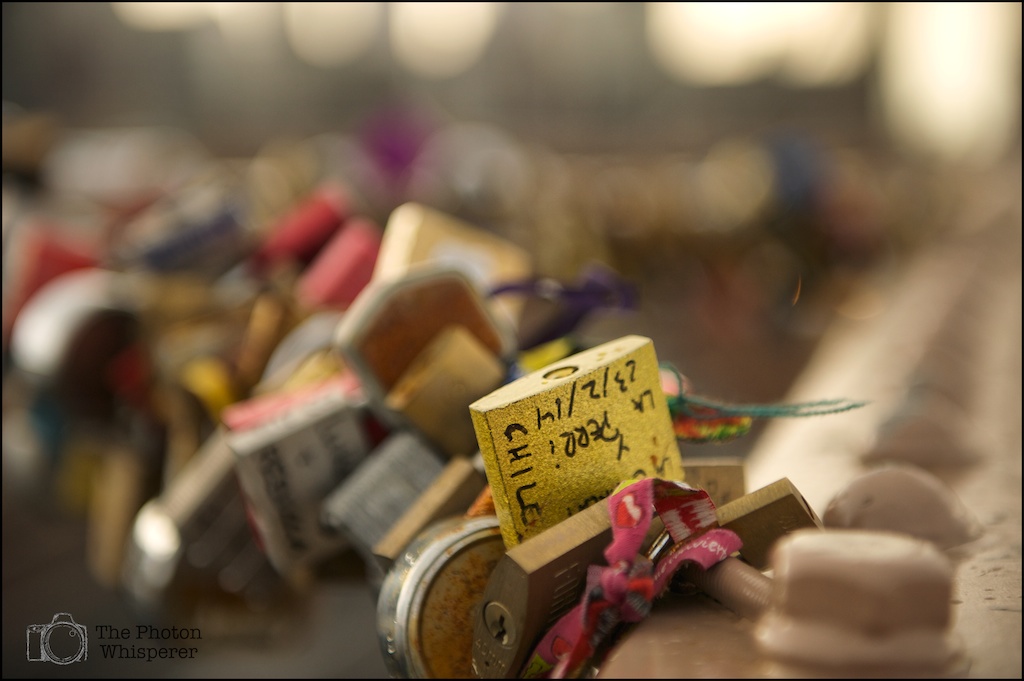 Either Perry is in love with someone else and they're from Chile or Perry loves Chiles.  I can't sort through the ambiguity on this one.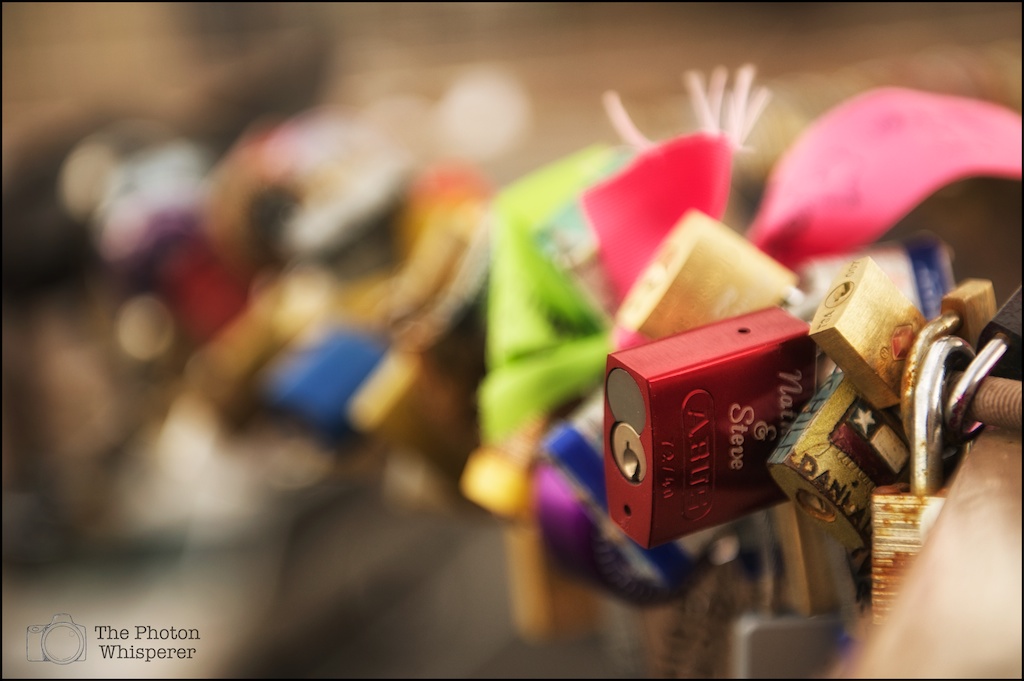 Natalie and Steve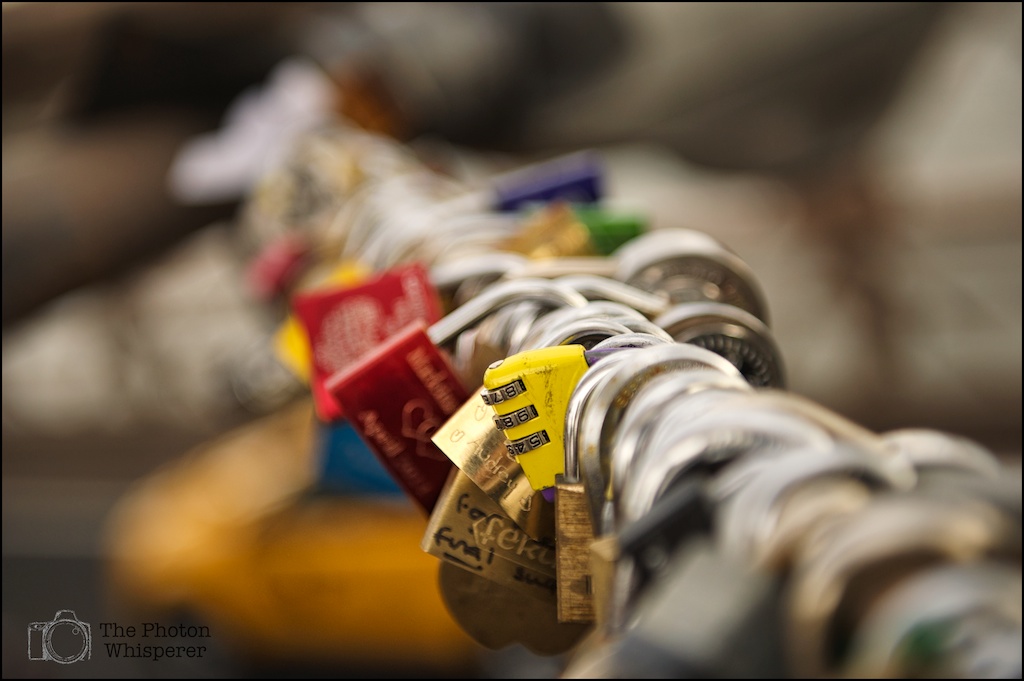 I love the scuffs and detail on this yellow lock.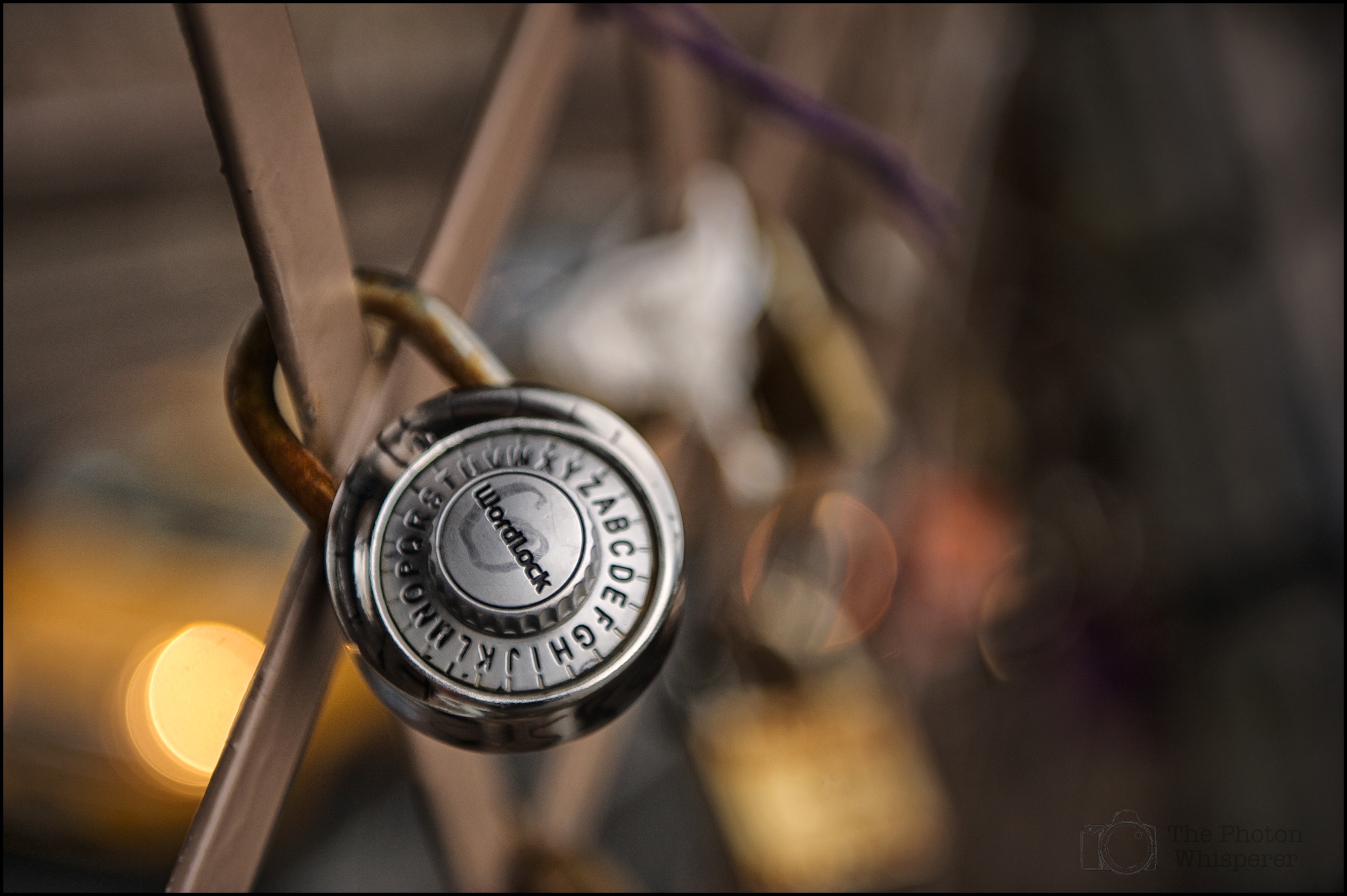 I had never seen a wod lock before.  Looks pretty cool to me.