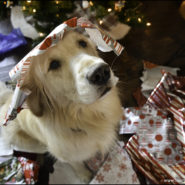 Bruno's project – November & December
It's hard to believe that Bruno's 12 month project is over for 2016.  But, lots more of him to come as he moves into a weekly project in 2017.
His first November project photo "dolphin jumping" was from the same photo session as Eva's week 45 photo.  The she's crazy sign seems to bring out the crazy in both dogs.
Bruno: Hey Dave, I'm a dolphin!
Dave: But Bruno, I thought you were going to just stay calm and peaceful wearing the sign while Eva acted crazy.
Bruno: Change of plans. I think I want to be a dolphin now.
Dave: You do realize that dolphins spend all of their time swimming.
Bruno: My day just got better.
Dave: And they eat fish for every meal.
Bruno: This is the best idea ever! I'm going all in on the dolphin thing.
Dave: And they never get to have long cuddles with their people.
Bruno: Oh. Well, that's not ideal.
Dave: Yup. Not ideal at all.
Bruno: But I have idea. Maybe I can be a dolphin some of the time. Bring on the swimming and the fish!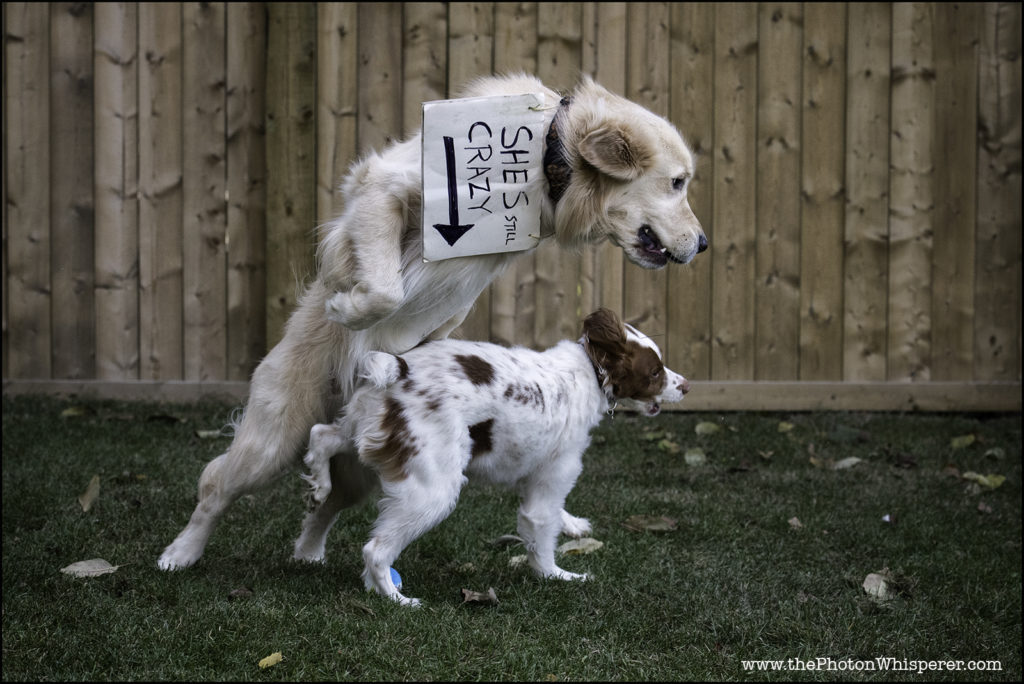 ———
This photograph "glowing" was a fortuitous catch.  I was playing with the dogs in the backyard. Parts of the yard were in the sunlight, and parts were in the shade.  There was a fair amount of lens flair, and lots of action.  Then I got this one with Eva bounding in front of the camera with a completely out of focus photo bomb (the bottom two thirds of the frame are actually her).  A little processing and I'm going with this as an abstract shot for Bruno's monthly project.  Like nothing I've ever captured before, and I have a feeling I will never capture anything like it again.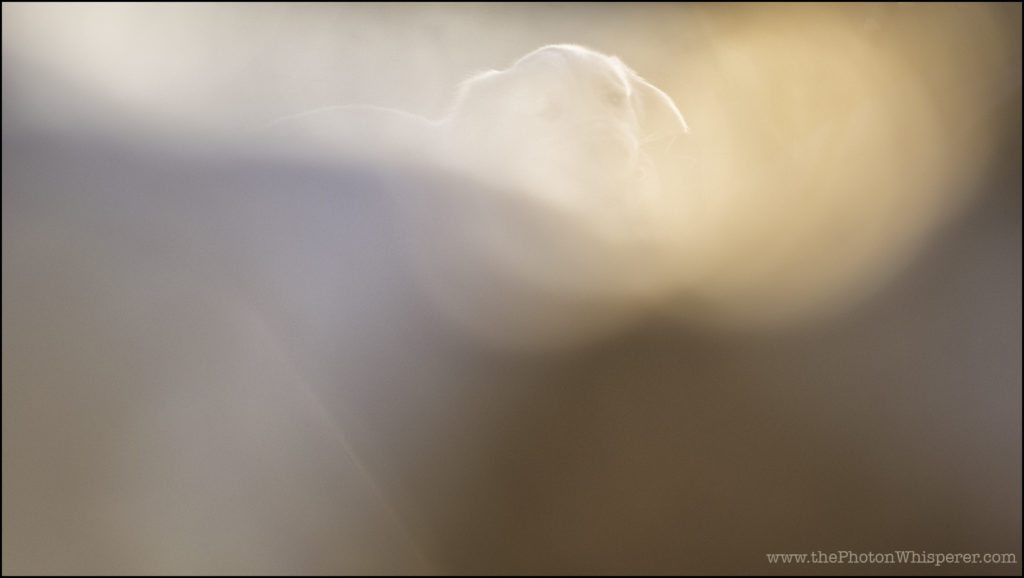 ———-
The last photo of November "my little nutcracker" was of Bruno getting a bit of an early start to the Christmas season playing with a nutcracker toy in the back yard.Loved the lens flare and light here.  I was going to do a dogversation to go with, but it kept getting awkward with nutcracker jokes.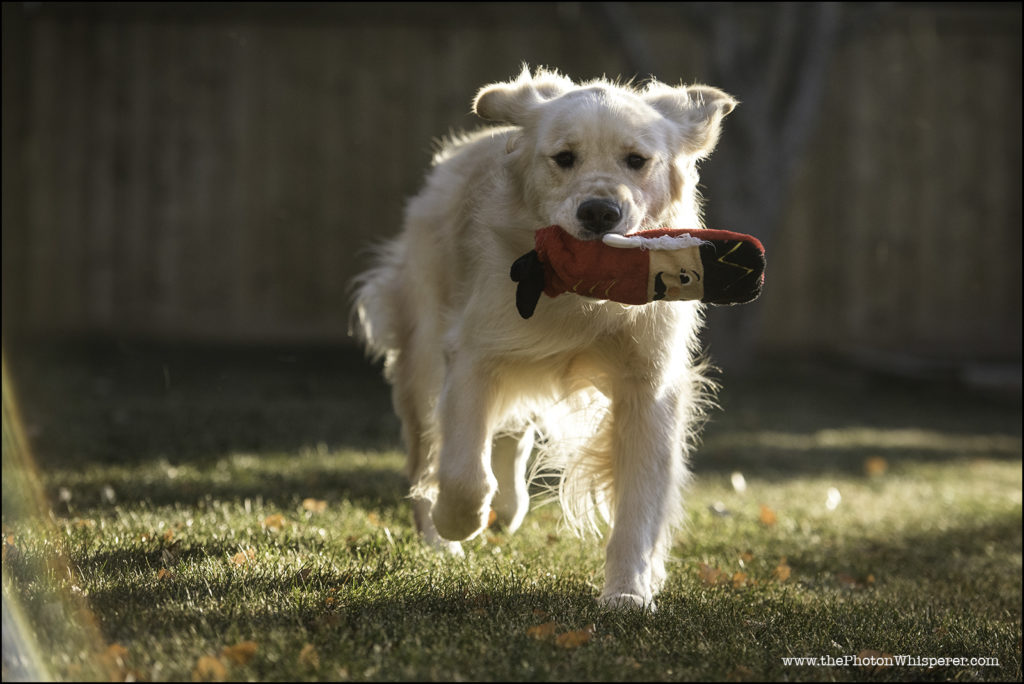 ———-
Bruno's pre-Christmas photo "Santa's list" shows him getting his list and stocking ready.  The big guy has big ideas.
Dave: Bru, the stocking is supposed to be hung by the chimney with care.
Bruno: But, I like it in my mouth.
Dave: Fair enough. After all, you are a good retriever.
Bruno: Yup. And I've been good all year. As long as you ignore the eating Christmas present thing.
Dave: It is good to be optimistic.
Bruno: Darn right it is. Optimism is the best! What do you think about the list?
Dave: It looks good. Did you check it twice?
Bruno: Chuckit twice? Can I ask for two Chuckit balls this year?
Dave: I'm afraid I meant check it twice. Like look it over an extra time.
Bruno: Sorry. Can't do that. If I check it twice I might eat it. Small impulse control issue and I do want to stay on the nice list.
———-
Bruno's final photo of 2016 "that's a wrap" took full advantage of left over wrapping paper from the Christmas presents.
Dave: Bruno, looks like this next photo will wrap up your 12 Months project in 2016.
Bruno: Man, do I have an idea for you.
Dave: Sure, lets hear it.
Bruno: Well, I can wear the wrapping paper from the Christmas presents like a hat.
Dave: Seriously?
Bruno: Yup. It's going along the theme of having the project all wrapped up.
Dave: I wasn't sure we were being that literal.
Bruno: Well, I could just eat some more wrapping paper then have fancy poops to ring in the new year. Would that be better?
Dave: Okay, wearing it like a hat it is!