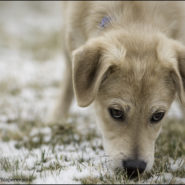 Meet Agnes
In April we added another puppy to our home.  Agnes is a mixed breed puppy who was looking for a home from "We All Need A Rescue" in Saskatoon.  She came to us timid and afraid of people, but started immediately bonding with our pups.  Within a few days she warmed up to us humans and has made herself very much at home.
Checking out the New Yard
So, with a new puppy comes a new photo project.  Here are her two project photos from April…
This photo was from her second day in our lives, just a simple portrait of her checking out the back yard.  Such sweet eyes.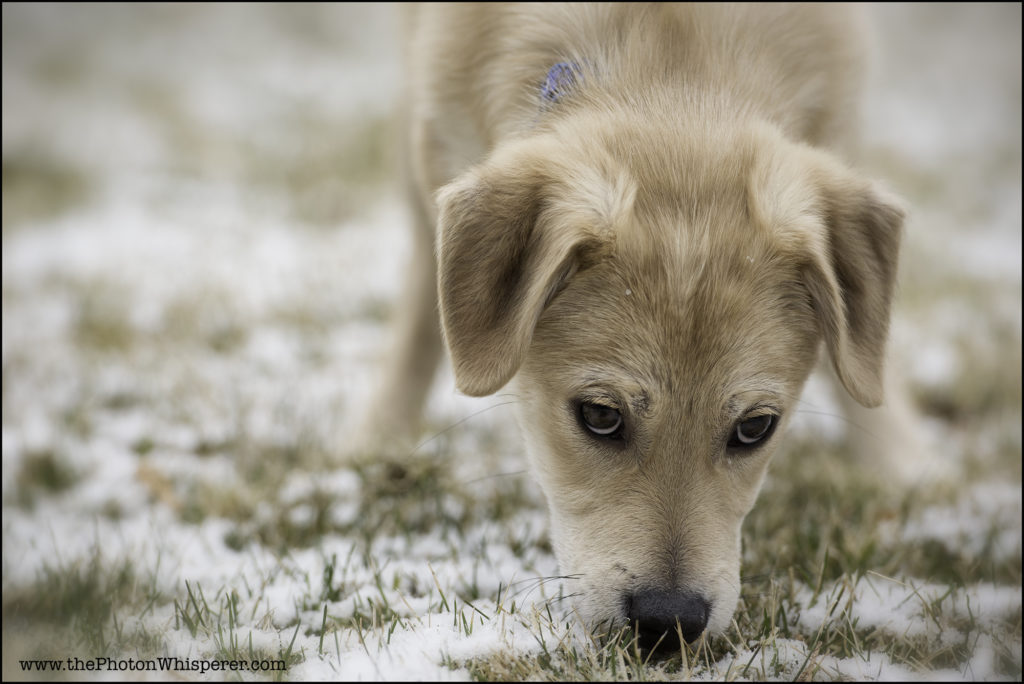 The Village Puppies
This next photo of "the village puppies" was taken almost two weeks later.  She has now taken over the deck and appears to be working with the other dogs to be the "A" in their puppy version of "Y.M.C.A", or how they spell it "M.A.r."