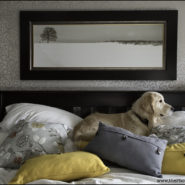 Bruno's project – January 2017
2017 is a new year, and time to start a new 52 week dog photo project.  This will be my fifth year doing a weekly dog photo project, and I must admit it's becoming increasingly difficult to find photos that I haven't done before.  So, there may be repeats in 2017, but hopefully not too many.  It helps that Bruno has matured a fair bit since his last weekly project in 2015.
The first week was exceedingly cold, so I thought that Bruno would look good rocking a nice red scarf.  Apparently he looks good no matter what, but my scarf tying skills leave much to be desired.  This was taken in some nice morning light on a path in the park.  Title of the photo is "you can leave your scarf on"
Bruno: Hey Dave, what's with this red thing around my neck?
Dave: It's one of Karen's scarfs. I borrowed it and told her it wouldn't get too hairy.
Bruno: That might not work out as promised.
Dave: I'm aware of that. But you do look good in it.
Bruno: I look good in anything. But what is it doing around my neck? I feel like I'm going to overheat here.
Dave: Overheat? It's below -30c with the wind chill.
Bruno: Dude, have you seen my coat? Winter is my season. And I don't need fashion accessories to rock it.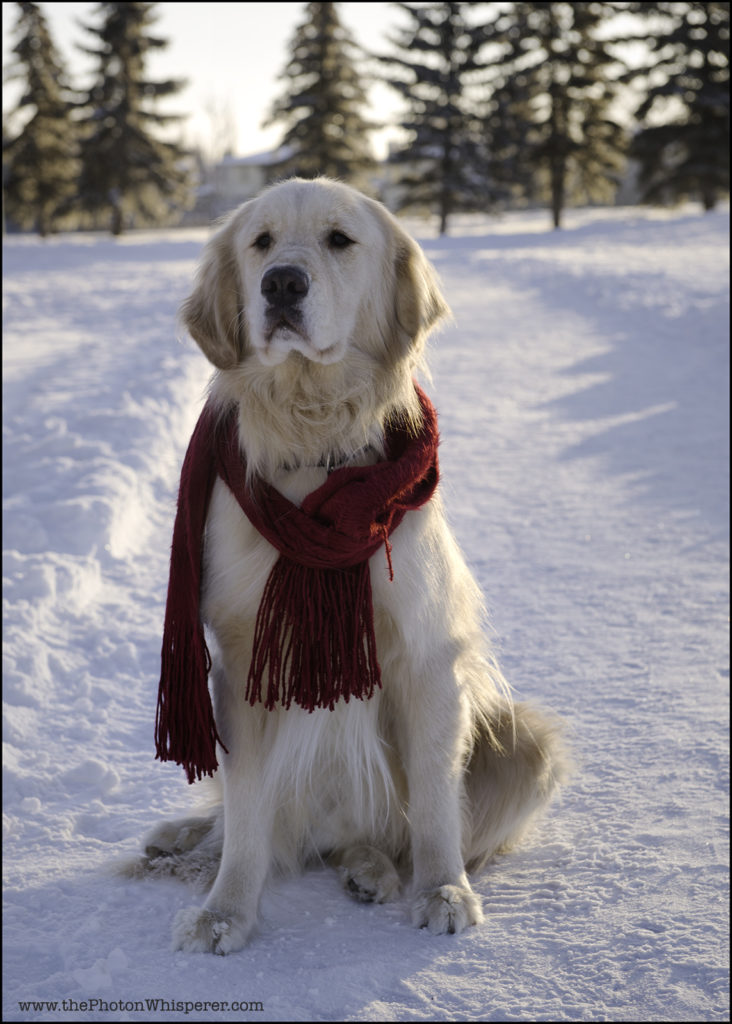 ———-
Week 2 "snowse".  A simple portrait of Bruno in the yard after he had a brief flurry of snow digging.
Dave: Hey Bru, How is it going?
Bruno: Really good. Great day and now we're hanging out in the back yard with fresh snow. Doesn't get much better than that.
Dave: Yup, it's a good thing. And I see you've been learning from Eva and sniffing up all of the smells in the yard.
Bruno: Nope. Can't say I've been doing that.
Dave: Then why the snowy nose? I assumed you had it under the snow checking out a great scent.
Bruno: Nope. My nose doesn't work like that. I use it more as a digging implement.
Dave: Digging implement?
Bruno: Yup. Like a shovel. The snow seems to set off my dig neuron. I just need to dig in it and sometimes my front paws aren't enough.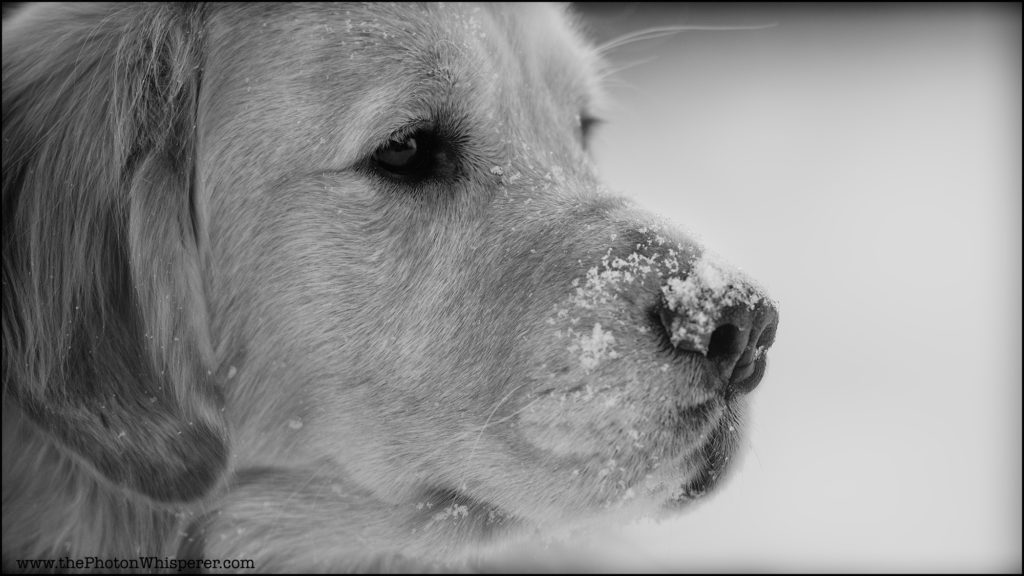 ———-
Week 3 "hug contractor" took advantage of exposed subflooring as part of a kitchen renovation we were undergoing at home.  Bruno does love wearing glasses and hats as it seems to be a sure fire way for him to get attention, and all attention is good in his world.  He was more than happy to oblige with the earphones and glasses.
Dave: Hey Bruno, what are you up to?
Bruno: Figured I should get a job in construction. I think they could use a dog with my skill set?
Dave: A dog who's doesn't like loud noises and needs frequent naps?
Bruno: That's what the ear protection is for. The naps is why I would do contract work and build that time into the contract.
Dave: Fair enough. What's the plan?
Bruno: I could be a hug contractor!
Dave: I don't think that's a thing.
Bruno: Totally is. I heard them talking about it on HGTV when I was half napping the other day. I figure it's someone who wanders around a work site handing out hugs to make everyone happy.
Dave: Good idea, but I'm pretty sure you misheard them.
Bruno: Oh. Then it must be rub contractor. I can do that too. People rub my tummy and then everyone feels super happy.
Dave: Another great idea. But, I really think you misheard them talking about subcontractors.
Bruno: Oh, I can do that too. Assuming that subcontractor means someone who eats everyone's subway sandwiches at lunch.
Dave: Still not it.
Bruno: Then I can only assume that a sub contractor is based off the latin prefix "sub" meaning "beneath, under, or below". I can totally do that too! I am exceedingly good at hanging out beneath people's feet until they stop working, hug me, pet me and sometimes give me food!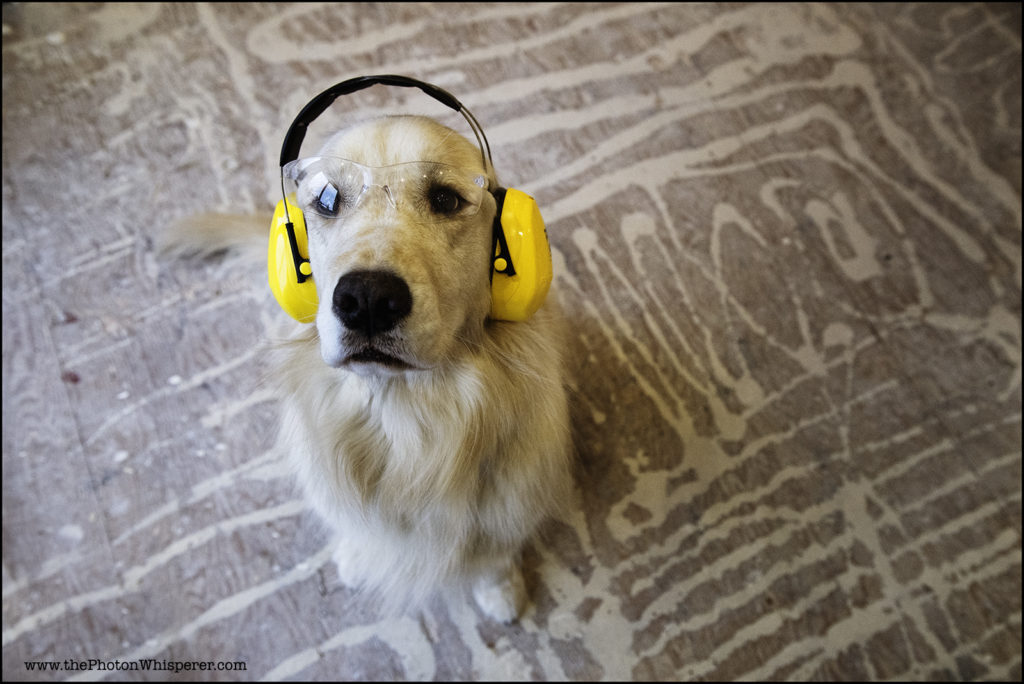 ———-
Week 4 "a man of leisure" was a shot of Bruno fully comfortable from his perch on top of a pile of pillows on our bed.   He leads a busy life.
Dave: Hey Bru, what are you doing.
Bruno: Multitasking.
Dave: Really? I never would have guessed that answer.
Bruno: Yup. I'm a great multitasker.
Dave: Can I ask what multiple tasks you are working on now?
Bruno: Yup. the old L&W. Lounging and watching.
Dave: Fair enough. But why does it need to happen at the head of my bed?
Bruno: This is the best place to look out to the park. All other windows on the second floor require effort.
Dave: But do you really need to be in the centre of all of those pillows? The majority of them are decorative accent pillows.
Bruno: Yes I do need to be on the pillows as after all I am a man of leisure. And I must complement your interior design choices. These pillows really do accent the colours of my butt fur quite well.