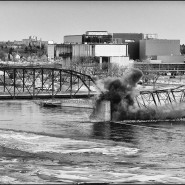 New Prints – "february 7th, 2016"
This is actually a series of three new prints that I have done up from demolition day for the fourth span of Saskatoon's Victoria traffic bridge.  I wanted to present these as a series in time to try and convey the suddenness of the explosive demolition, and to focus on that I have titled each print after the exact time they were taken.
The Photographs
I have linked the photos on the web site before, and this is what the photos look like: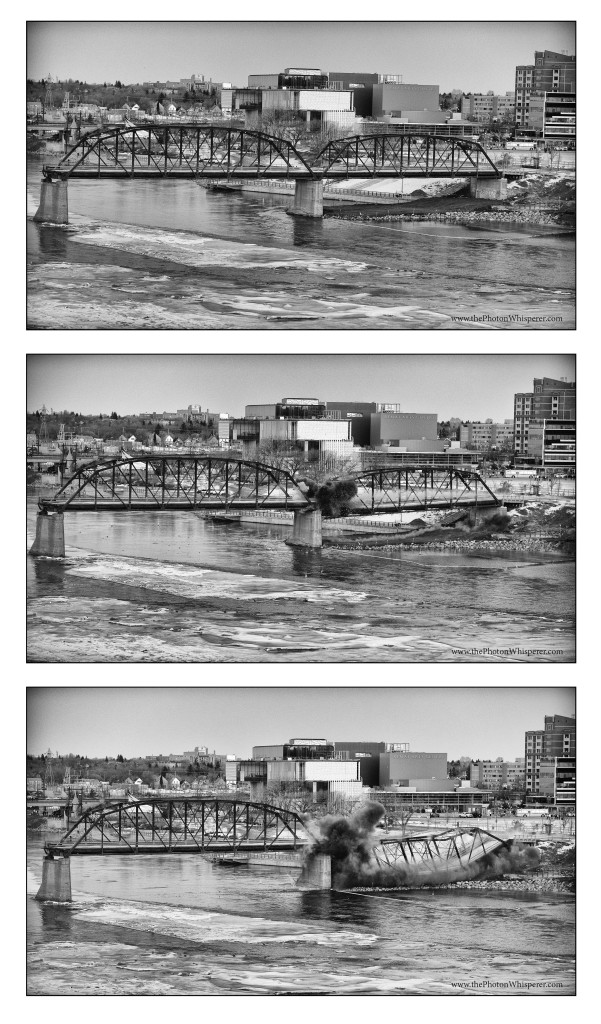 The Prints
To keep the images as a series in time, I have decided to sell the first ten prints of each time as a set of three.  Three individual photos sized 6.75 x 12″ on 11×14″ paper.  I will sell prints numbers 11 and above of each print individually.
This is how the individual photos look when formatted for printing.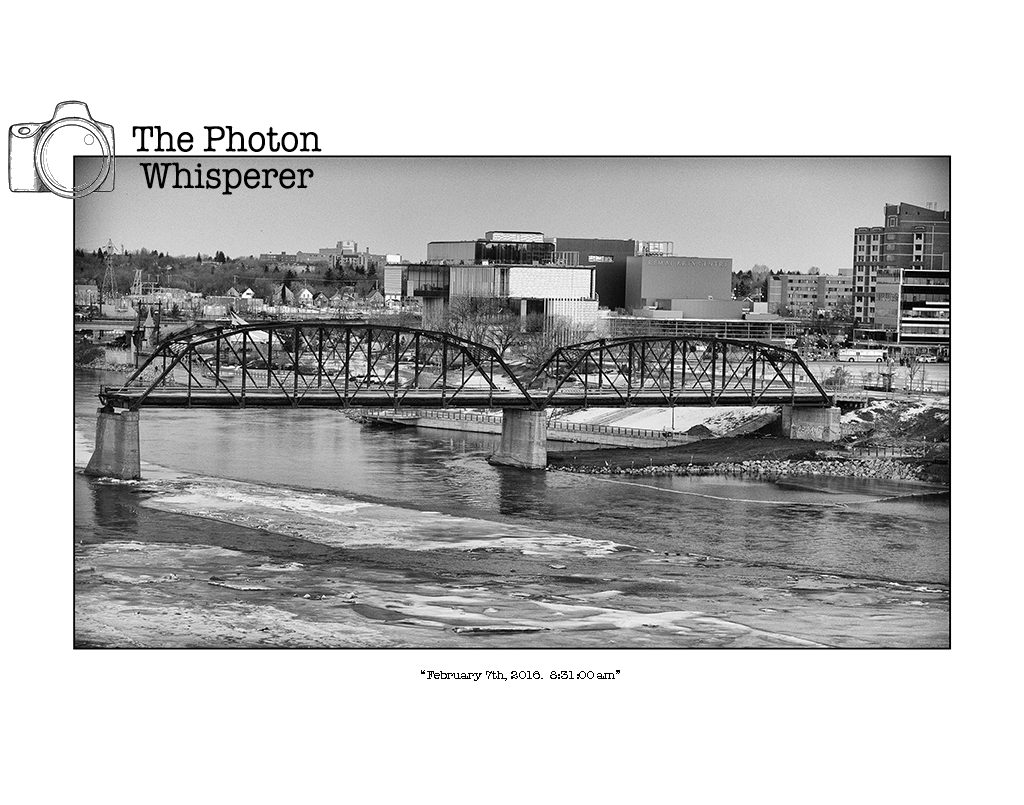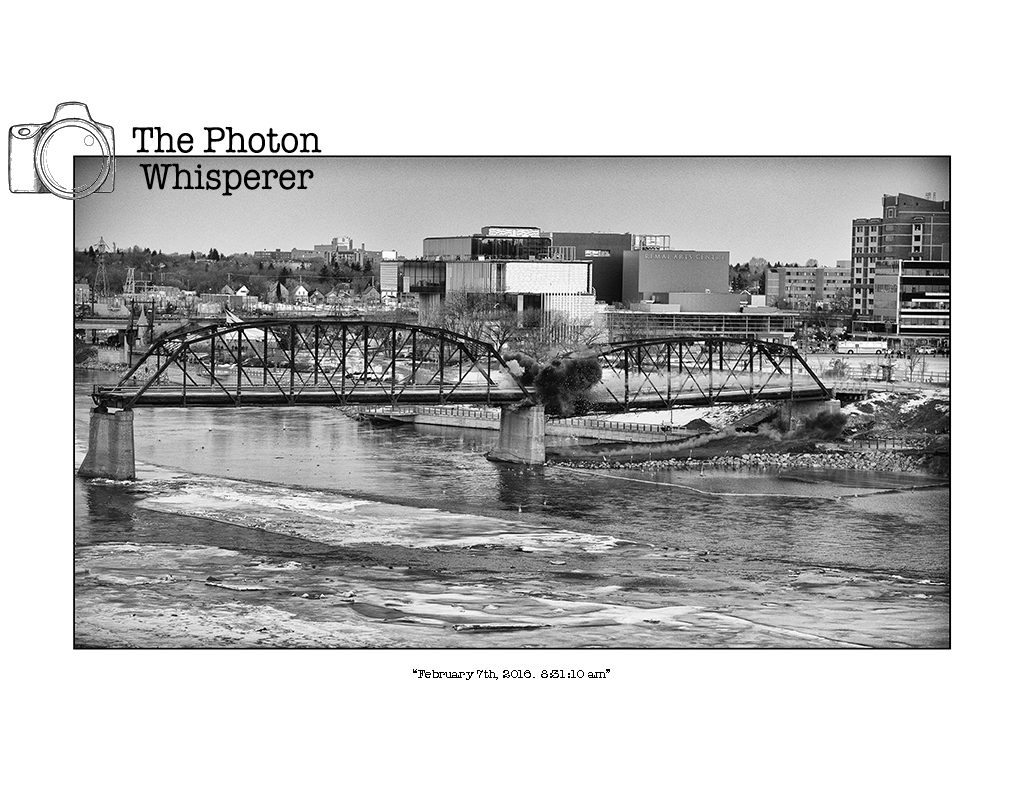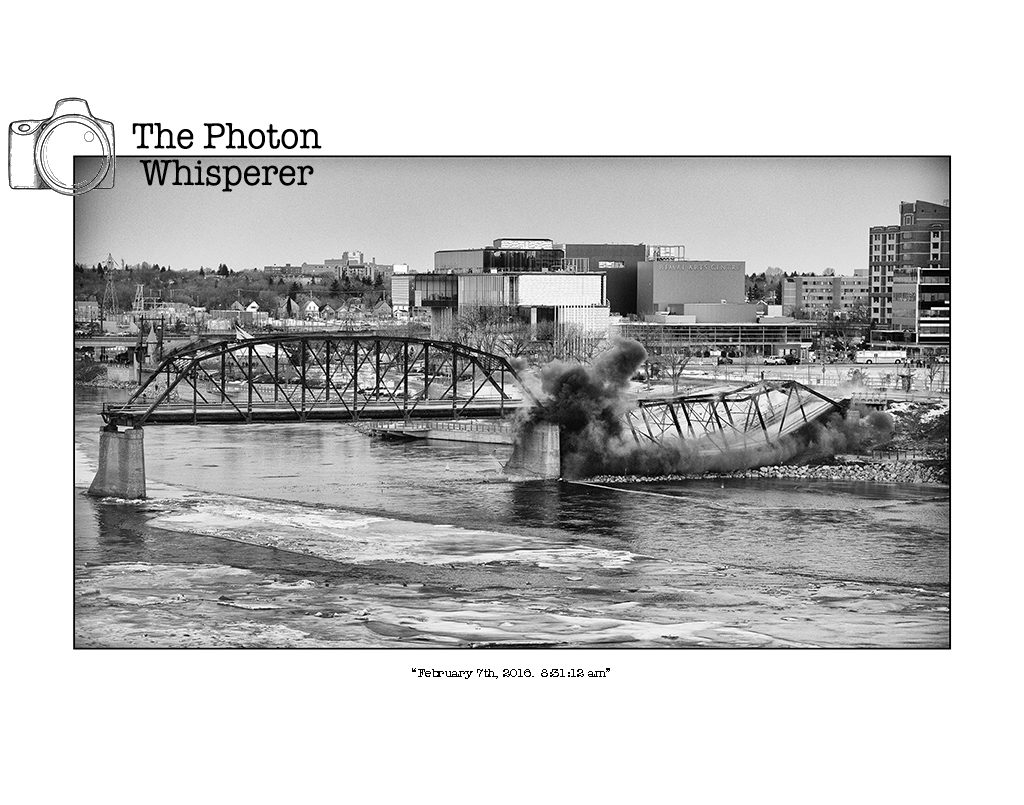 Print Details
As always my prints are numbered editions, signed and printed on lustre photo paper.  Price depends on size and framing options.  $50 from the sale of each print is donated to the Red Cross.