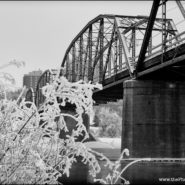 New print – "frosted"
I have been working on making some new prints, some of them from older images.  Continuing on that theme, I have recently revisited this older photo of the Victoria traffic bridge from February 12th, 2010.  The bridge was intact and functional at the time, and the hoar frost that morning was absolutely beautiful.
The Frosted Photograph
This is what the photo looks like all by itself …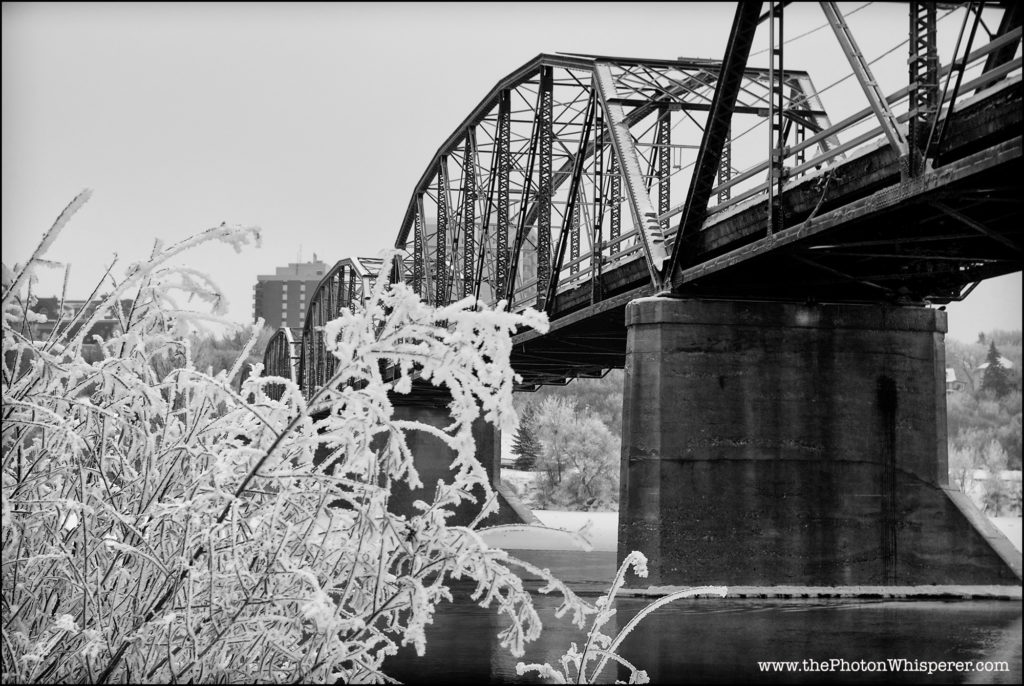 And this is what it looks like formatted for printing …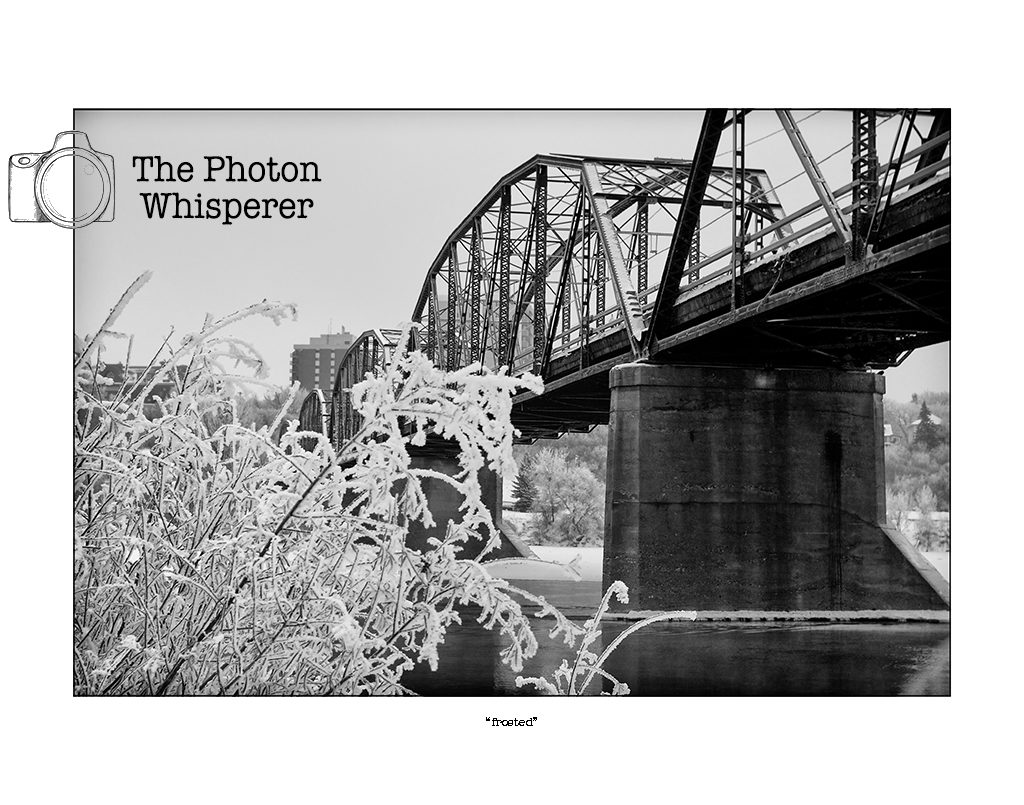 Print Details
As always my prints are numbered editions, signed and printed on lustre photo paper.  Price depends on size and framing options.  Fifty dollars from each print sale will be donated to the Red Cross.