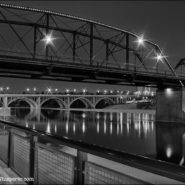 New print – "crossings"
This new print is actually an old picture.  I'm compiling a series of Victoria traffic bridge photos to display at Moka in September.  This one is from when it was intact, and still open to traffic.  It's a longer exposure photo from December 20, 2009.  Those expensive lights on the bridge are nicely lit up and the long exposure gives a smooth look to the water.  The Broadway Bridge is also visible in the background.
The Photograph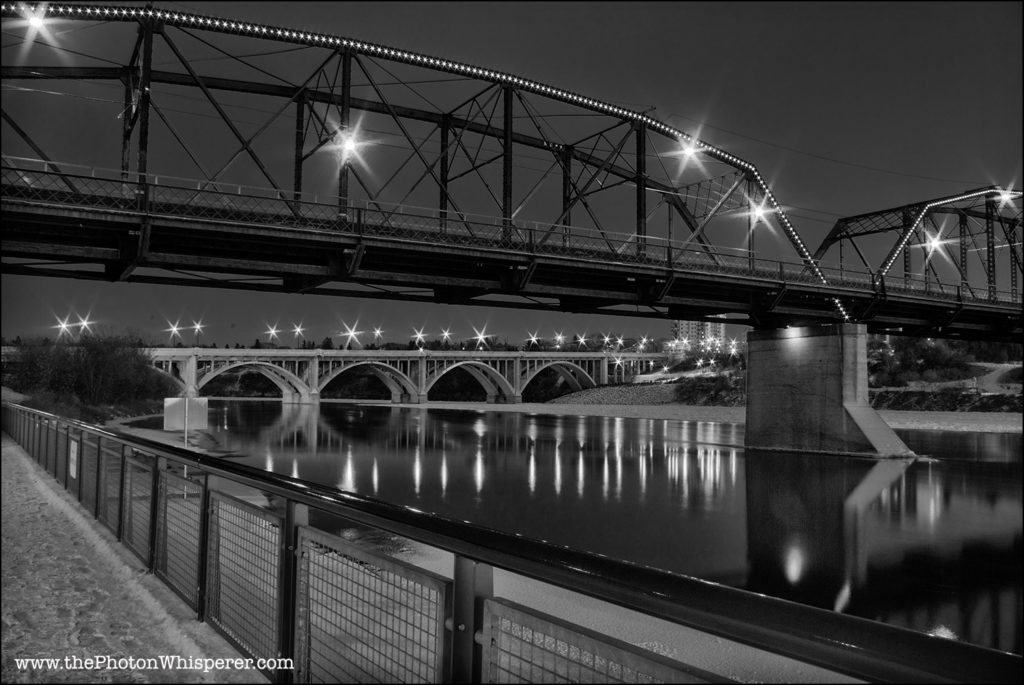 The Print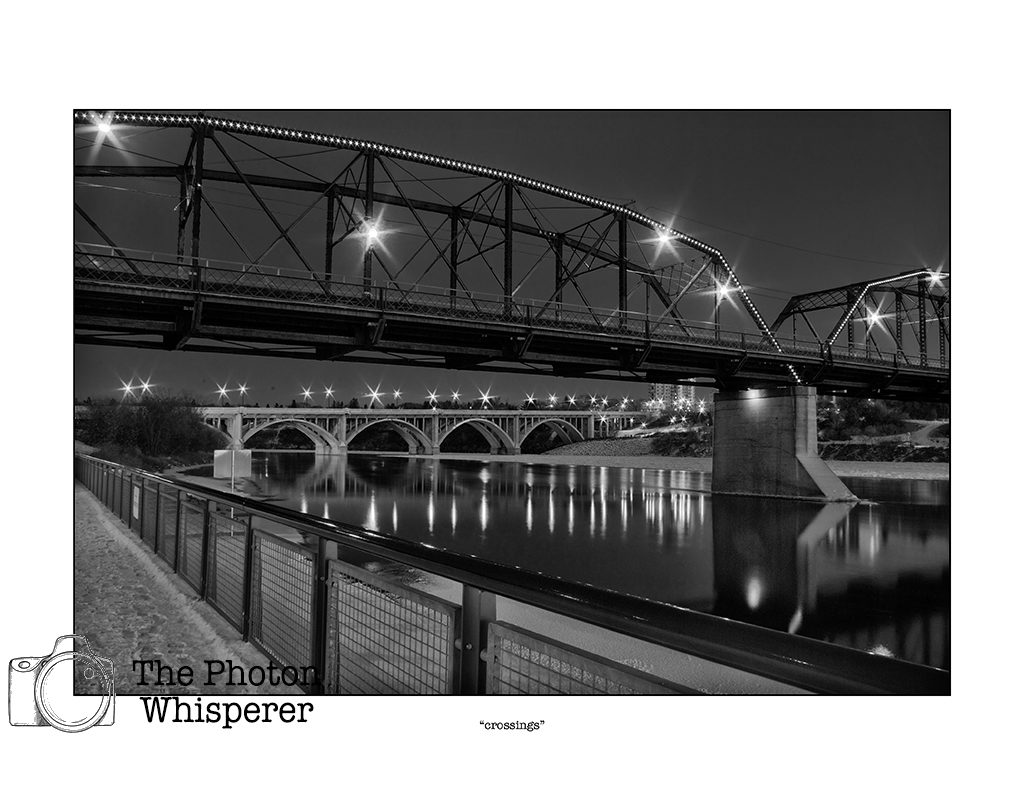 As always my prints are numbered editions, signed and printed on lustre photo paper.  Price depends on size and framing options.  $50 from the sale of each print is donated to the Red Cross.